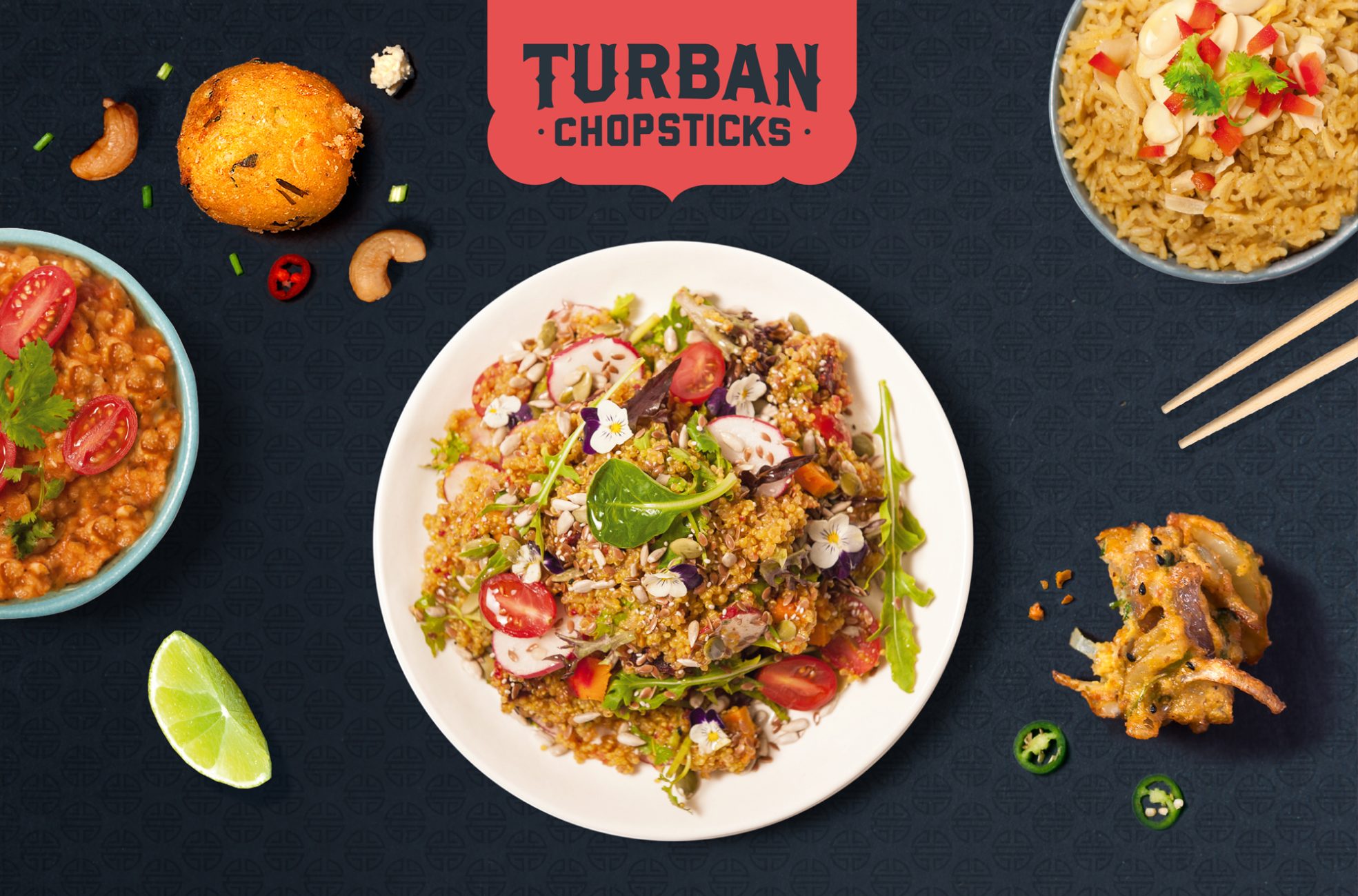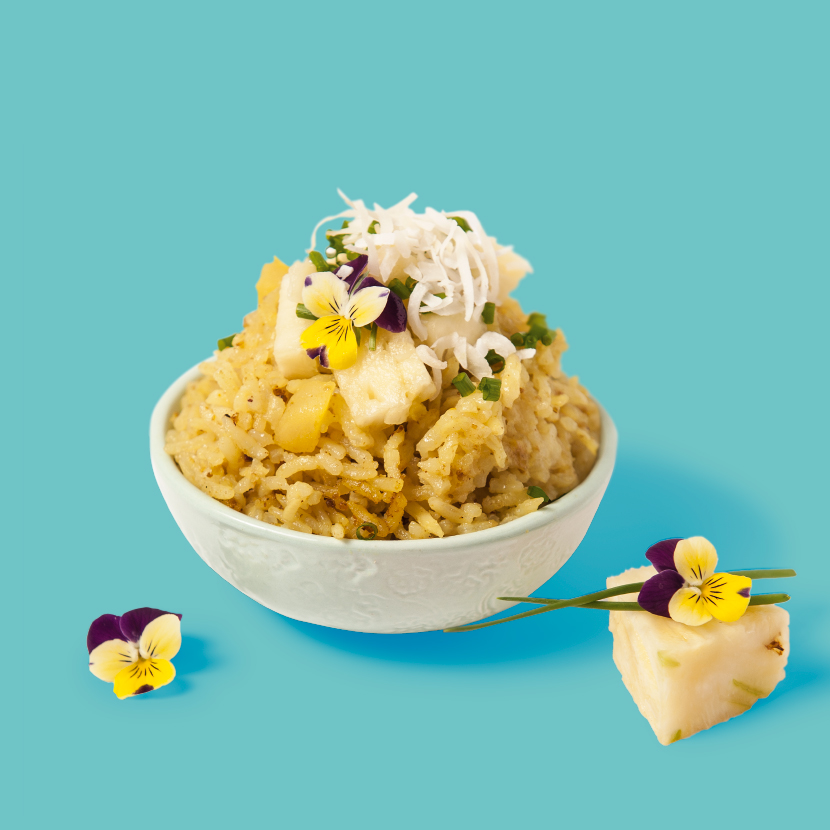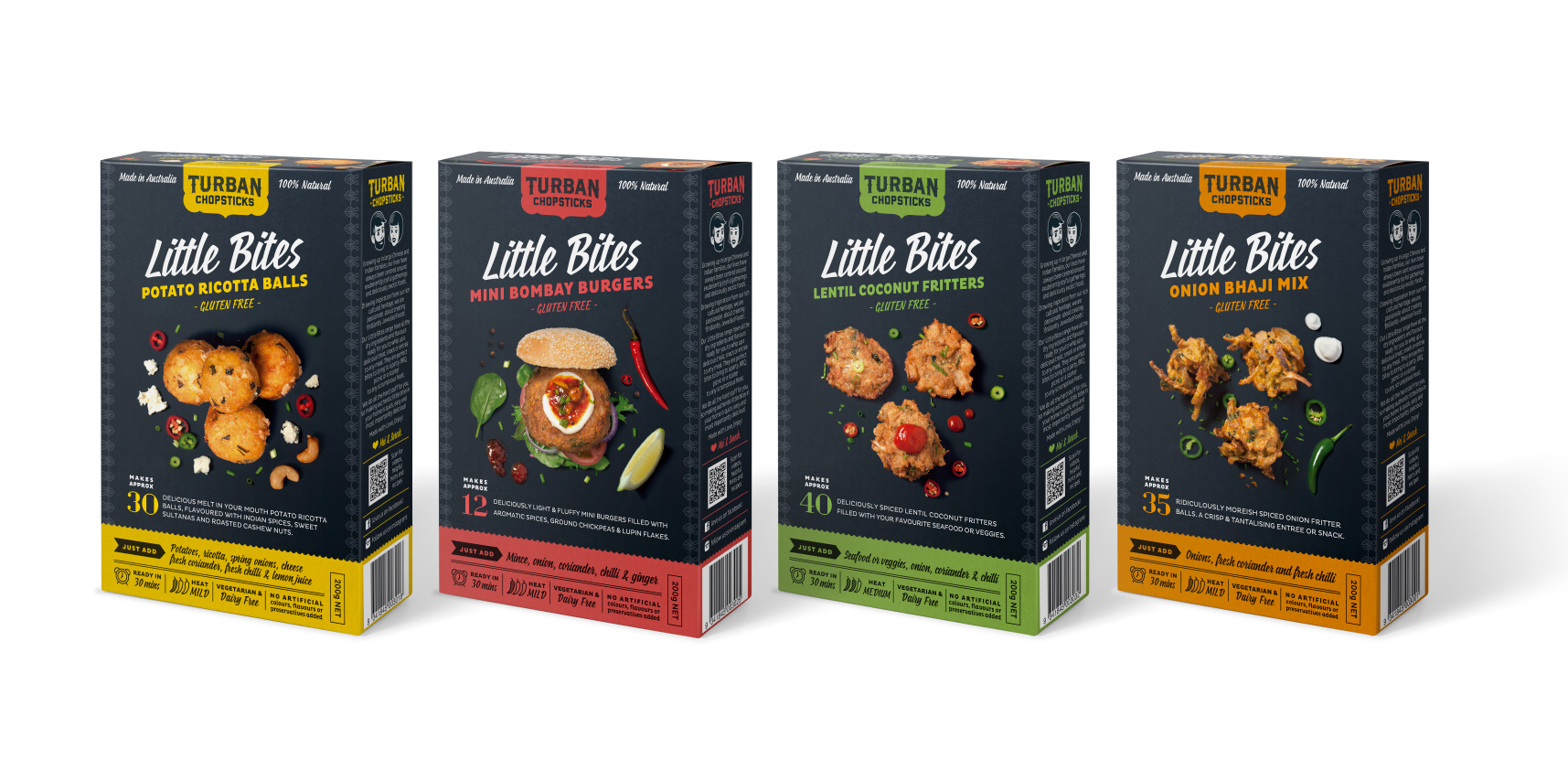 CATEGORIES: Branding. Packaging. Food Styling. Photography.
Turban Chopsticks are all about creating really good food – it's their passion. Their approach is all about helping home chefs in kitchens around Australia create showstopping masterpieces, quickly and easily, while drawing inspiration from the delectable authentic flavours of Asian and Indian cuisine. Their meal kits and sauces are simply delicious, carefully curated, they are designed to save time preparing meals without compromising on wholesome ingredients.
A playful fusion of striking fonts, bold and vibrant colours and intricate patterns set the stage for the creation of the Turban Chopsticks brand. The eye-catching design captures the essence of the rich flavours and textures of Asian cuisine creating a distinctive brand identity.
Mouth-watering food photography depicts the delightful dish that awaits – a colourful culinary exploration throughout Southeast Asia. And, as vision and taste are intertwined, the visually appealing photographs help induce expectations of the flavoursome ingredients, something which won't disappoint even the most avid of foodies.
"A creative bunch of trailblazers, the team at Dessein will help elevate your brand to the next level! Thank you to Tracy, Geoff and the passionate team of creatives for consistently going above and beyond with helping me create show stopping food packaging and high impact branding for Turban Chopsticks. Always so friendly and professional making the design journey easy and fun. The innovative team are a wealth of knowledge and always have their finger on the pulse. They always take my vision and translate it into a design that captures attention and is fully functional. Their attention to detail ensures that every aspect is finessed. An absolute pleasure to work with and have recommended to many businesses. Thank you Dessein for consistently helping me build a powerful brand. May we continue to build strong brands together into the future!" Mei Yong, Turban Chopsticks.