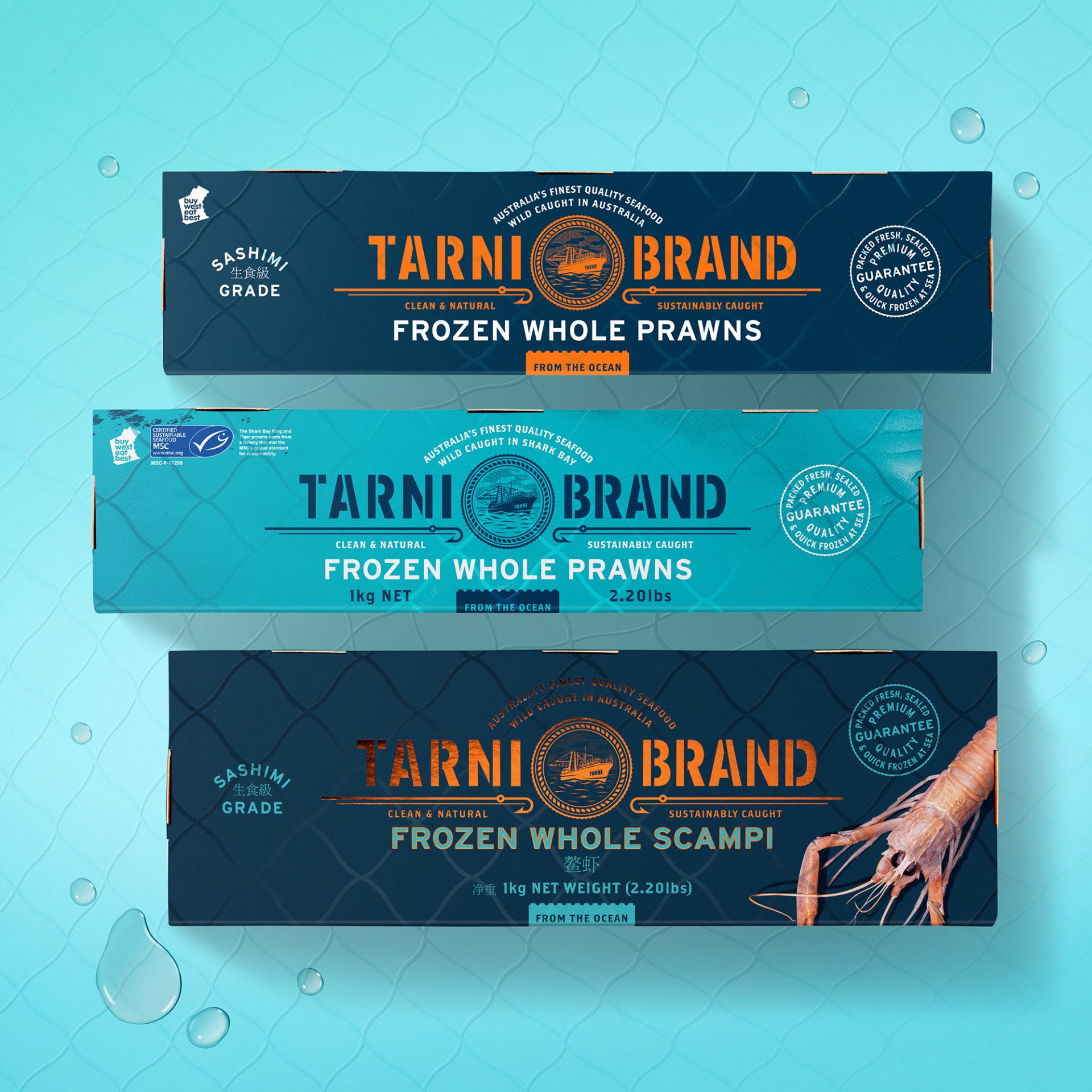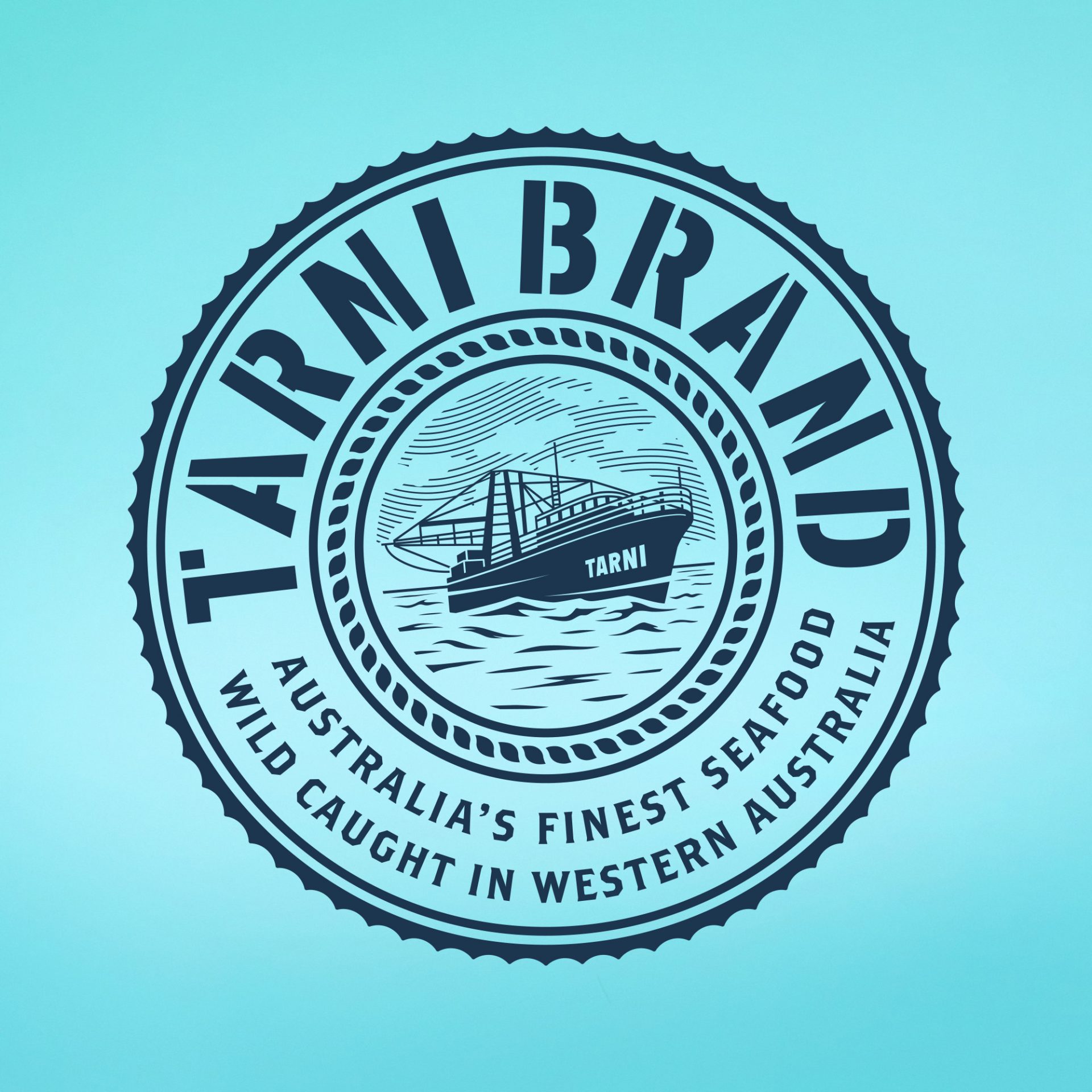 CATEGORIES: Branding. Packaging. Photography.
AWARDS: Silver, World Brand Design Society 2022
Silver, Graphis Design Annual 2022
Sustainably caught prawns and sashimi grade scampi from the pristine and often wild waters off the coast of Western Australia, Tarni Brand values a 'fresh from the sea to plate' philosophy.
For more than 40 years, the Tarni Brand has been one of Australia's most trusted suppliers of premium seafood. Wild caught, packed fresh, sealed and snap frozen at sea – it is the superior flavour, taste and texture, which has become synonymous with the Tarni Brand experience and enjoyed across the globe.
The key driver behind the specially designed retail packaging was the philosophy in which Tarni Brand prides itself. It needed to be suitable for use at sea – space saving, easy to use, reliable and suitable for icy cold freezer conditions.
With the catch being hauled onto the fishing vessel and packed directly into the retail packaging, the overall structural design had to be carefully considered, ensuring the lid of the box could remain open for ease of use.
A tapered shaped box and in-line gluing, was the answer – enabling the lid to stay open until manually closed. The shape, size and structure also allow each box to fit easily inside the next – simply pulled from the bottom to dispense.
Not only does this eliminate double packing and handling, but further enhances Tarni Brand's sustainability efforts, who are dedicated to protecting Western Australia's natural environment, whilst preserving traditional fishing methods and ensuring the sustainability of fisheries for generations to come.
Plus, the convenient stacked storage system uses the same amount of space as conventional flat-packs and by removing the need to assemble before use, makes packing in rough seas an easier process.
Australia's unique landscape found along the shores of Shark Bay in Western Australia's north, as well as the rich history associated with the Tarni Brand's first fishing vessel – the 'Tarni' played inspiration to the overall look and feel of the brand.
Crystal clear waters and the dusty red earth are conveyed in the colour palette of deep blues, turquoise and burnt copper foil. As well as illustrations of the fishing nets cast over the box in UV gloss, not only reinforce the traditional fishing practices Tarni Brand continue to use, but also elevate the brand's premium qualities.