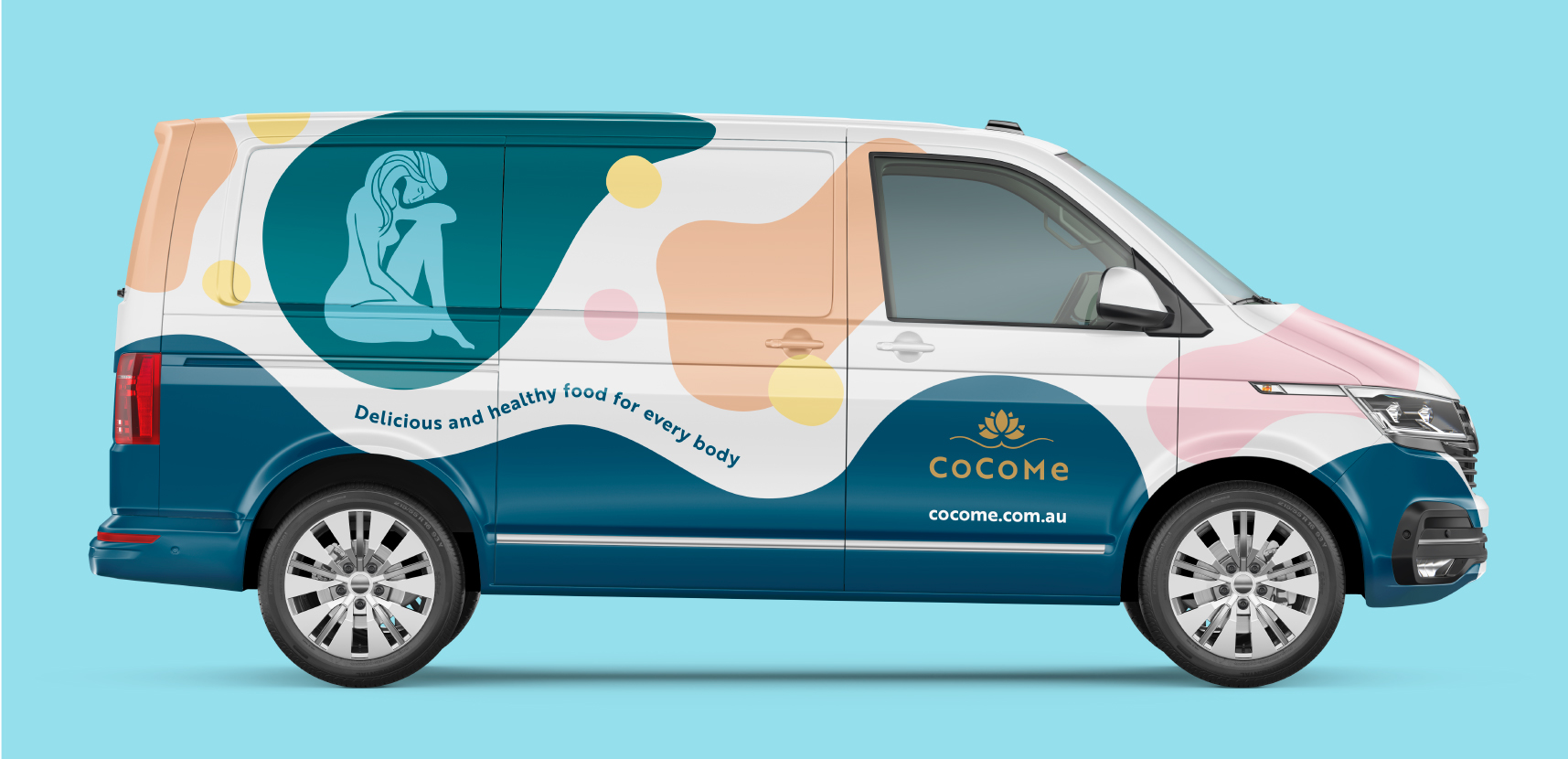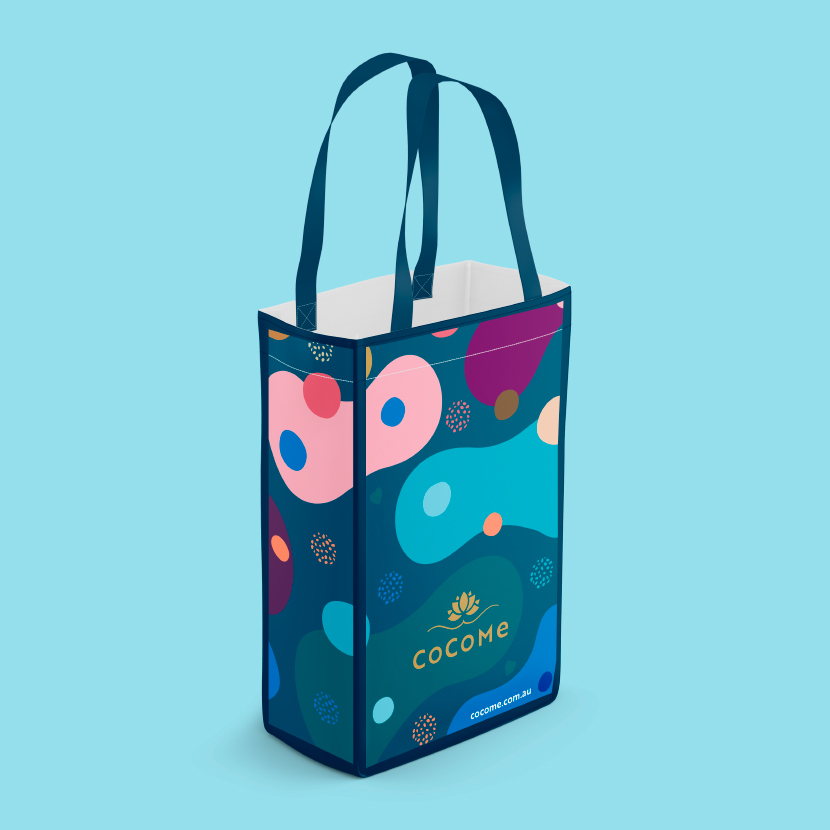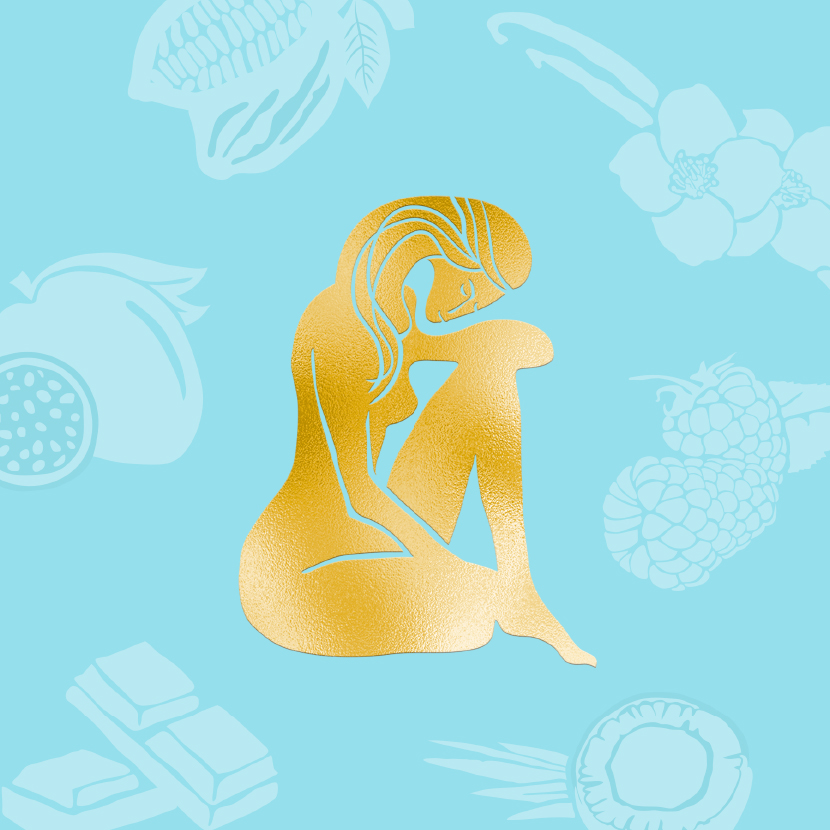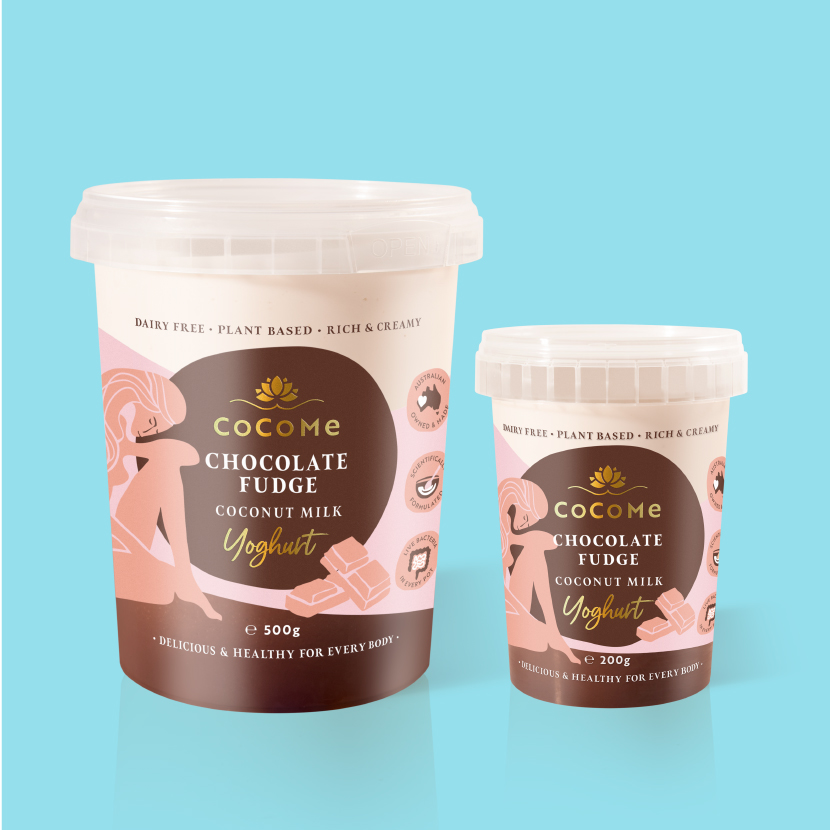 CATEGORIES: Branding, Packaging.
Carefully crafted, deliberately fermented and pot set in Perth, Western Australia CoCoMe's delicious range of coconut yoghurts and custards are made with just pure and natural plant-based ingredients and are full of nutrients and live cultures to aid digestive health. Our inspiration for the brand was drawn from CoCoMe's founder.
CoCoMe was born after their founder began researching and experimenting with foods rich in probiotics to improve her own health and clean eating journey, after their life took an unexpected turn. This passion soon became their purpose, to share knowledge and experiences with others to help them also lead a healthy and happy life.
Centred on this purpose and passion, we designed 'Elysia' – the brand's hero, an abstract, artistic, illustrative depiction of all women. Representing the inner self in every body, the purpose of the brand hero is to educate and empower people about the positive impact of mindful, clean eating practices on a physical, emotional and spiritual level. 'Elysia' represents our collective acceptance of self.
The brand hero is carried across the different flavoured yoghurt and custard tubs, which are complimented by the corresponding colours differentiating CoCoMe's vast product line up, while the gold foil lotus flower is symbolic of a re-birth and is regarded for its purity, enlightenment and self-regeneration.