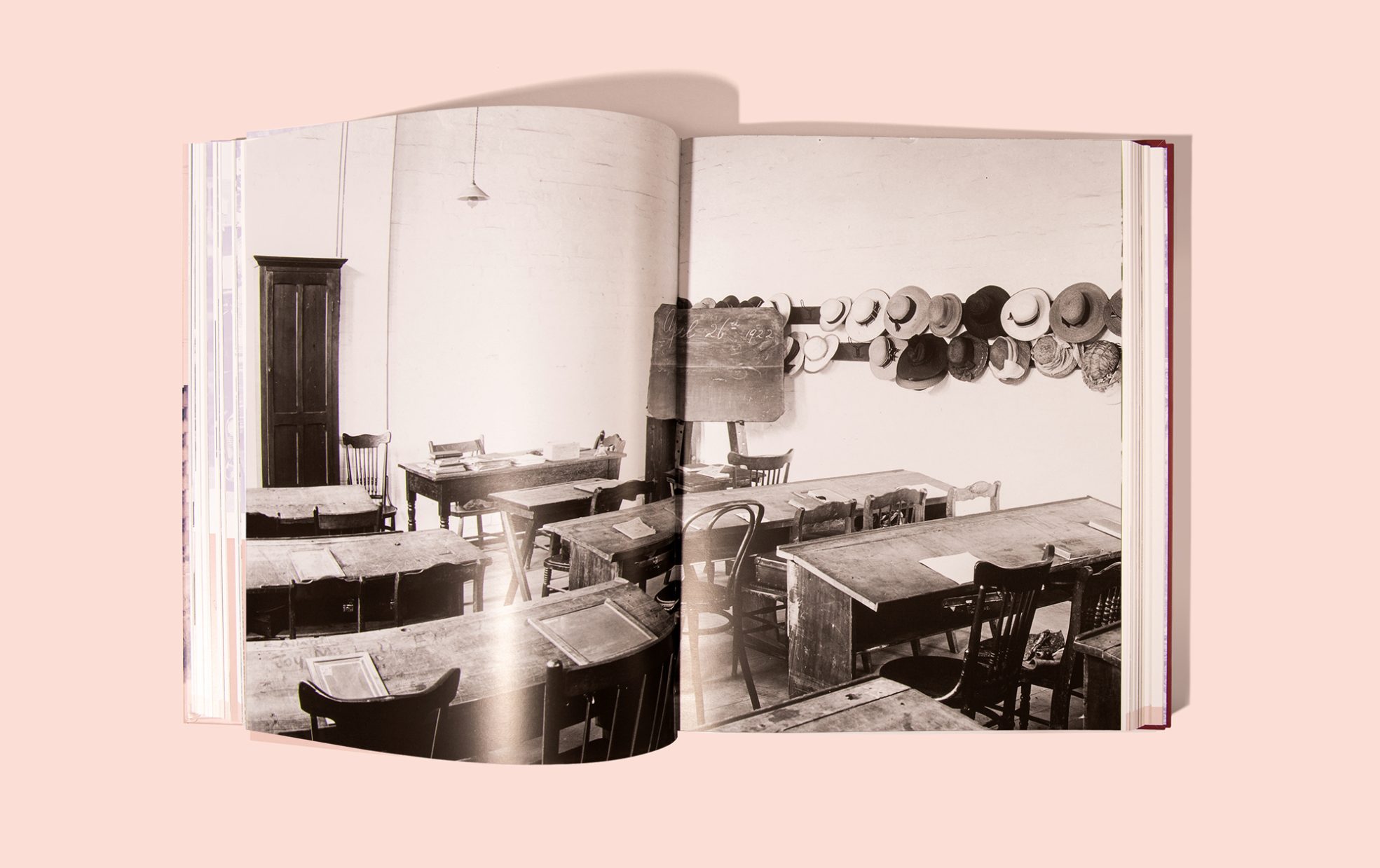 CATEGORIES: Books & Publications.
When St Mary's Anglican Girls' School was preparing to celebrate their centenary in 2021, we were commissioned to design and produce an exceptional book to mark the auspicious occasion. Working collaboratively with the school's centenary project team, the 333-page hard cover book titled, 'A Place to Grow' by Richard Offen, explores the school's 100-year-old rich history of educating girls and young women.
Capturing the spirit of the school, the special centenary book shares the stories of its progress throughout the years with snapshots in time. Historian and author Richard Offen, with the support of school's Archivist, brings the stories of the students, staff and school to life – the memories and moments, the people and the events – all of which have helped shape the school to what it is today.
Our approach to designing this commemorative piece explores the school's history through the decades with each assigned an icon. Using a sliding time scale, the icon changes as each chapter unfolds, illustrating the school's journey. Photographs played a vital role in the centenary book exploring the school's earliest beginnings to its latest days helping us to reimagine what school life was like at St Mary's Anglican Girls' School throughout its vast and iconic history.
"Dessein's beautiful design concept captured the spirit and heart of St Mary's Anglican Girls' School over the last one hundred years history, bringing the school's history to life in a vivid and engaging coffee-table style book," Linzey Allinson, St Mary's Anglican Girls' School.