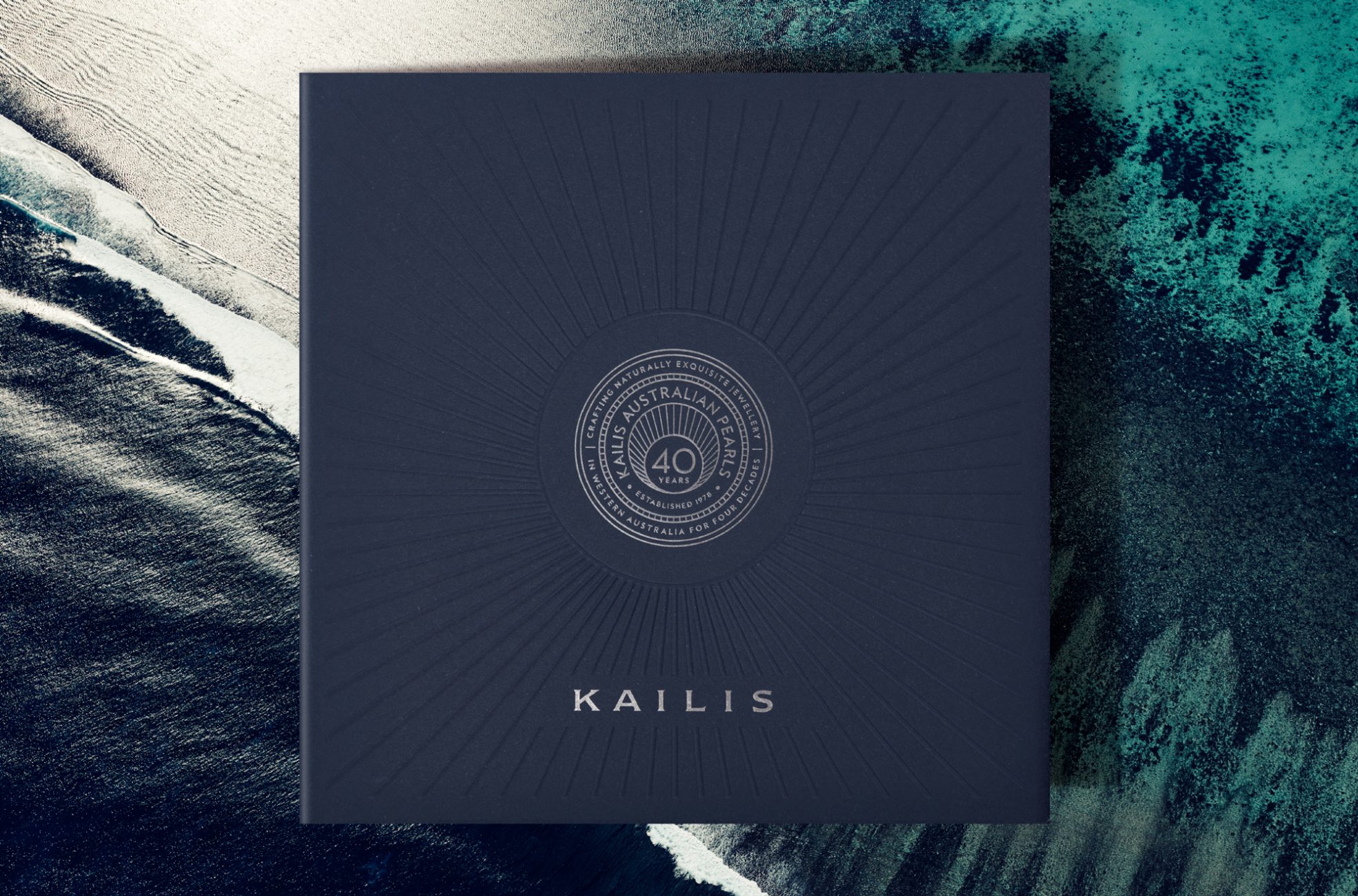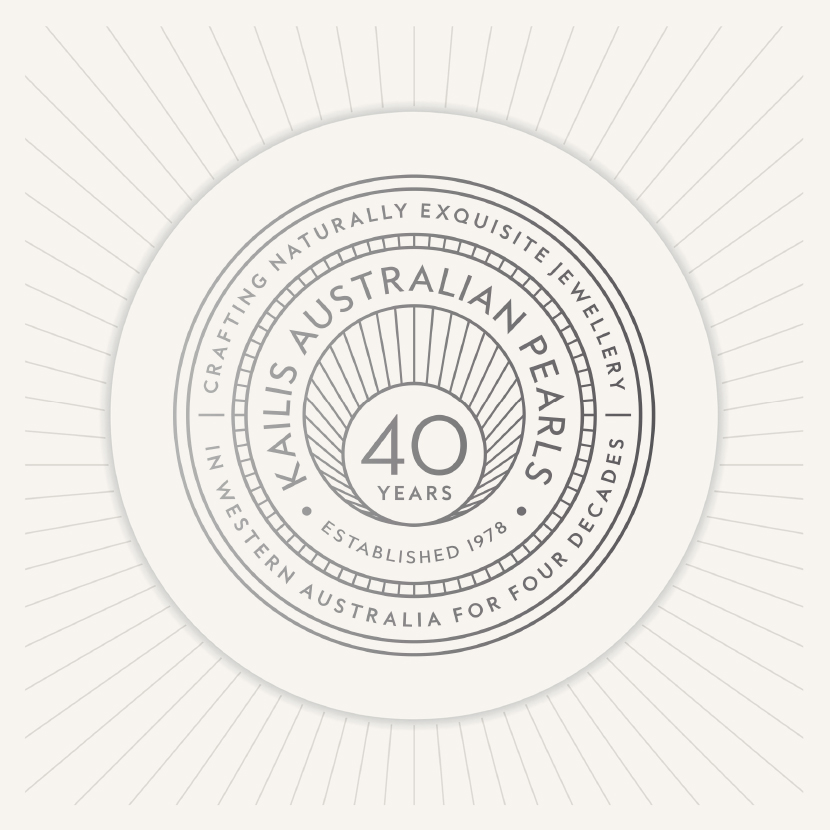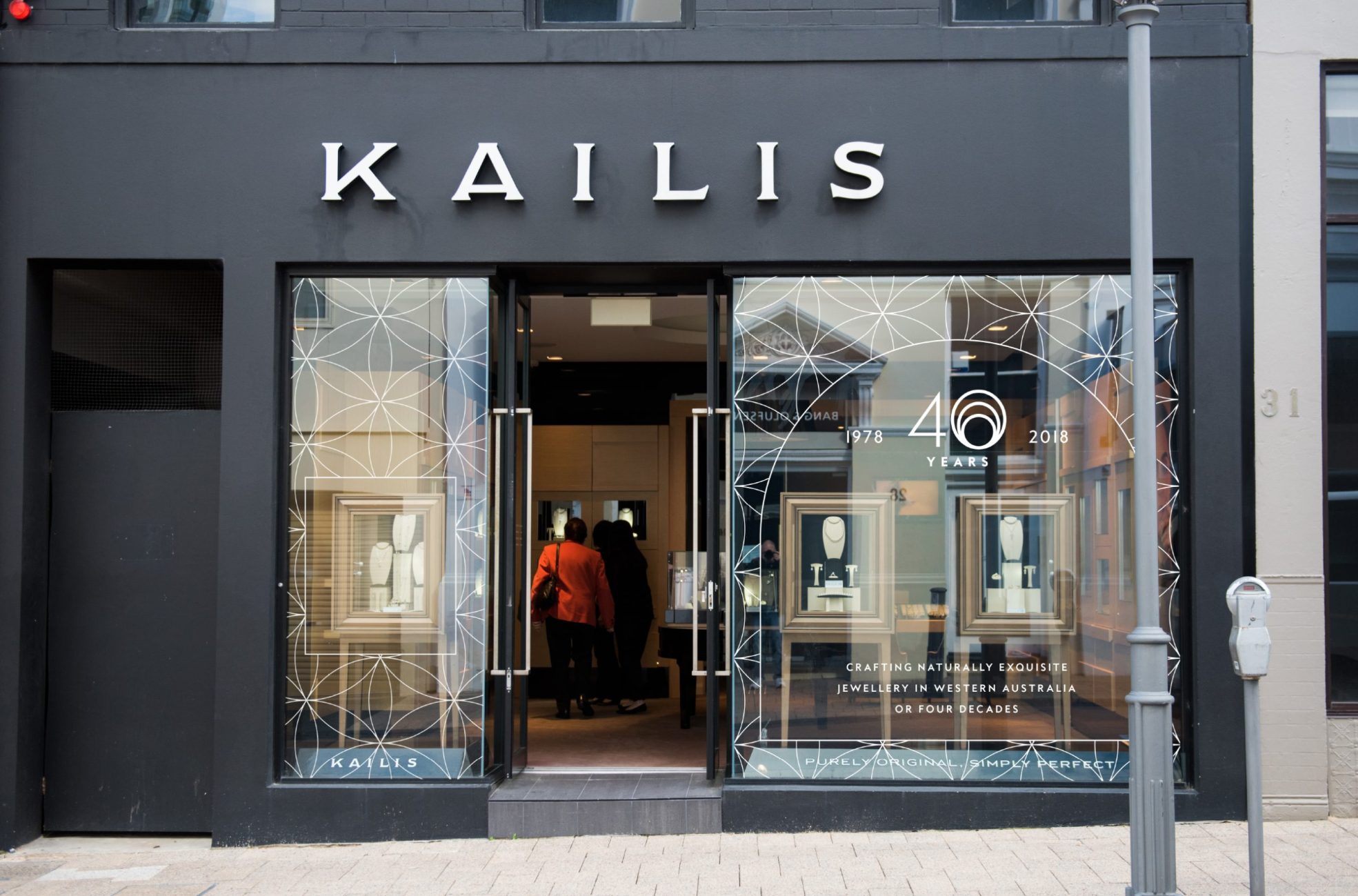 CATEGORIES: Branding, Signage.
AWARDS: Gold, Logo Graphis Design Annual 2020
Silver, Catalogue Graphis Design Annual 2020
Kailis Jewellery are well known for creating naturally exquisite jewellery and in 2018 celebrated four decades in Western Australia with a 40th anniversary limited edition collection.
This true Australian icon is empowered by the natural radiance of the Australian South Sea pearl creating timeless, elegant pieces. Their rich history captures the essence of sophistication and luxury, while their brand values celebrate genuine character, unique design while recognising their Australian origins and expression of confidence and quality.
To mark this significant milestone, a commemorative logo was designed, taking inspiration from Kailis Jewellery's values and the process by which pearls are formed. Having established the first Australian South Sea pearl farm in Broome in the 1970s, Kailis Jewellery are known for cultivating the most lustrous pearls in the world.
Reminiscent of an oyster shell, the commemorative logo echoes that of a pearl – highlighting their 40 year anniversary while bringing their brand statement to the fore.
Graphics featuring the commemorative logo were created to adorn the windows of Kailis Jewellery boutiques to celebrate four decades of success. While a gifting brochure showcased not only their brilliant collection, but the exclusive collaboration forged between this renowned jeweller and Royal Asscher and Asscher diamonds.