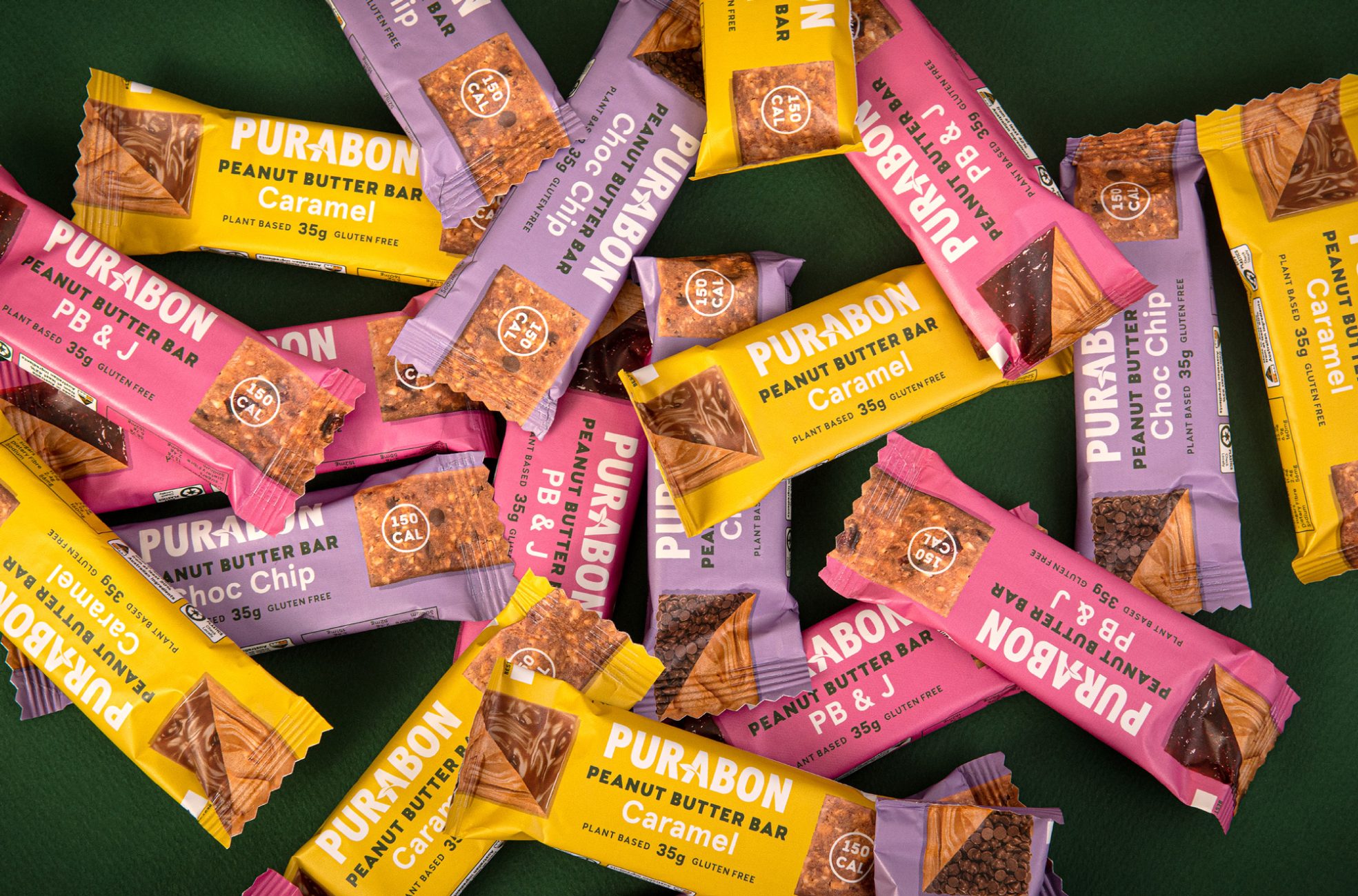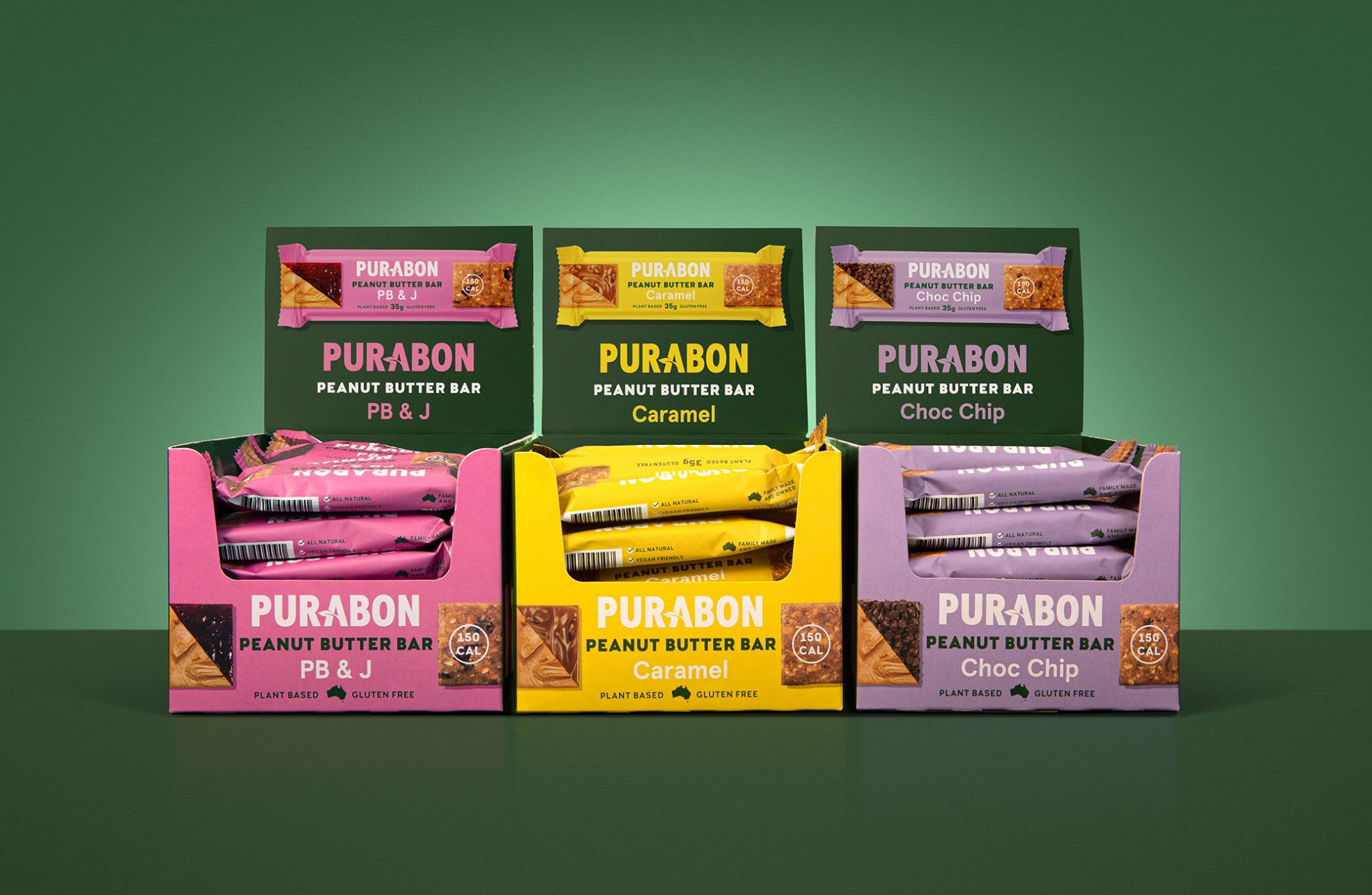 CATEGORIES: Branding. Packaging. Photography. Food Styling.
PURABON is 'all about the good stuff'. They create plant-based, healthy and delicious snacks which are fuel for our bodies we can actually feel good about, inspiring us all to seek delicious and healthier alternatives.
Initially supplying local cafes, shops and gymnasiums, PURABON wanted to expand their product range to include wholefood bars, as well as introduce them into the larger supermarket sector.
Rebranding from the original illustrative based design, the pure, natural ingredients used are the foundation of the PURABON brand. The hero shots of the main ingredients and that of the end product which feature on either end of the packaging, showcase the product in all of its real, natural and raw glory. It also creates a blocking pattern on shelf, increasing the brands strong shelf presence. This is further assisted by a vibrant, dynamic and bold colour palette. Finally, the simple, modern and clean logotype is customised to include a leaf motif, reiterating the company's commitment to whole, clean and real ingredients.