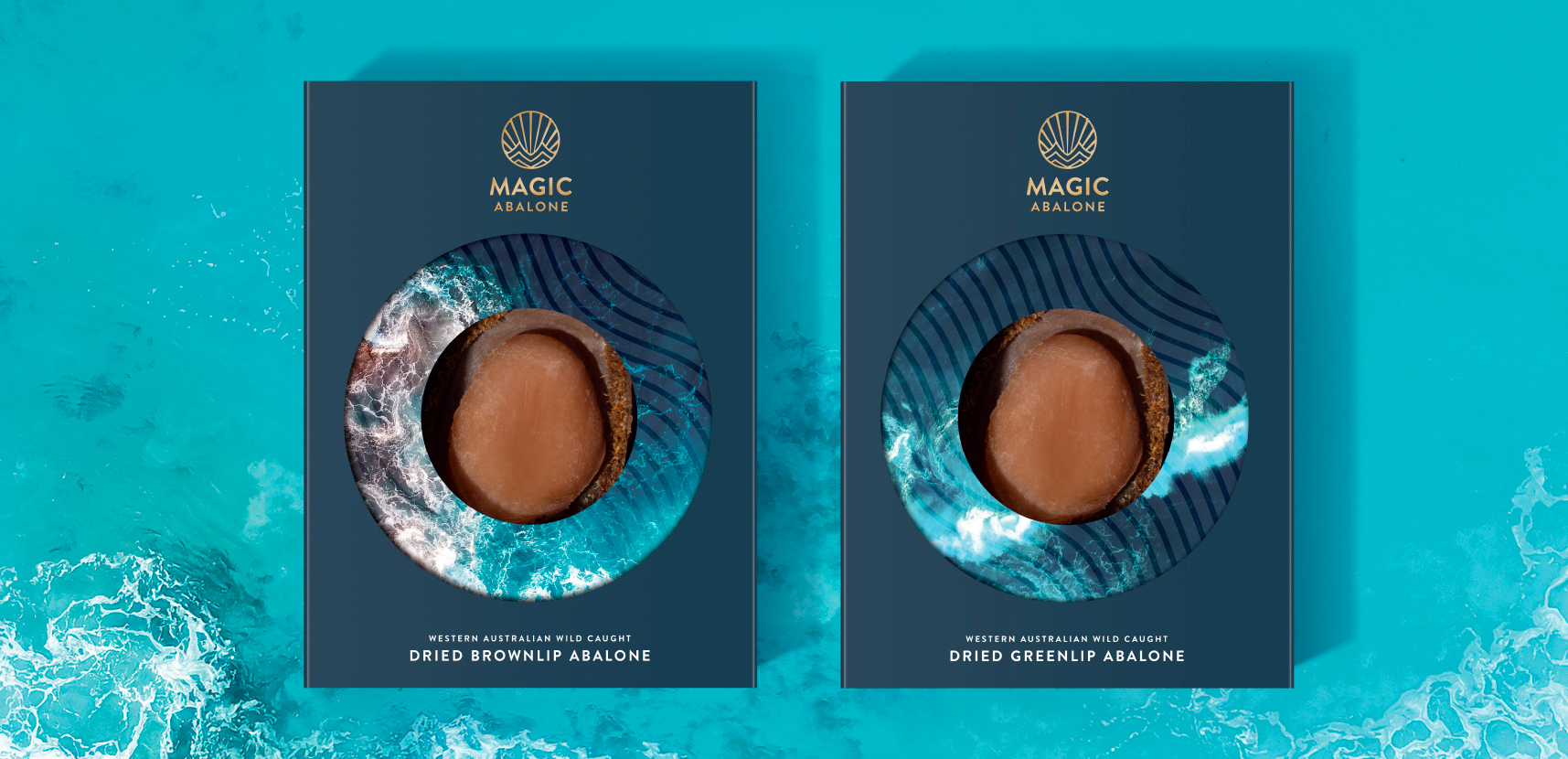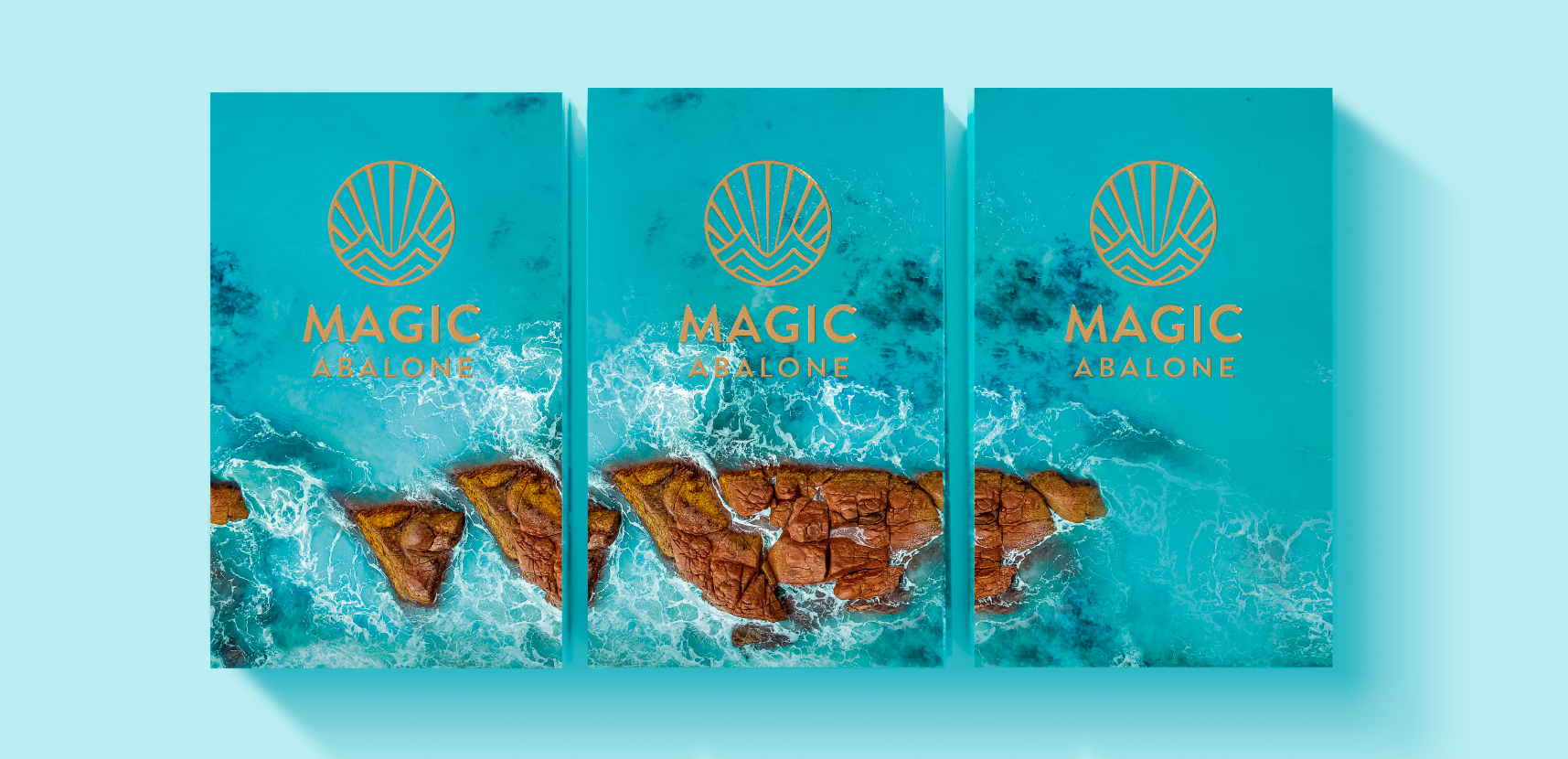 CATEGORIES: Branding. Packaging. Photography.
AWARDS: Silver, Logo, Graphis Design Annual 2021
Honorable Mention, Packaging, Graphis Design Annual 2021
Abalone are one of Australia's most highly-valued and internationally sought after seafood delicacies. Three varieties of this small marine mollusc, which are large enough to be fished, can be found off the coast of Western Australia – just one of the few remaining fisheries where wild abalone inhabit and are harvested sustainably.
Found on rocks and reefs in the deep blue, wild, yet pristine waters of Cape Leeuwin, it is here, where you can find the home of Magic Abalone – where the Indian and Great Southern oceans meet and the real magic happens.
From traditional fishing families within the south west region of Western Australia, Magic Abalone's specialised and highly skilled divers' hand-harvest wild caught abalone from ocean floors. It is these crystal-clear waters which not only provide the perfect growing conditions for abalone to reach their peak in both size and taste, but provided inspiration for the Magic Abalone brand.
Drone imagery was used to capture the powerful seas and coastal waters of this world-renowned region, drawing a connection between the mystical, unique location where Magic Abalone fish and that of their brand. Naturally the colour palette, inspired by the ocean, is at the forefront of the design across the entire range including their three luxurious products – one for each of the abalone varieties.
Choosing to engage the consumer at all levels, the gift boxes provide an immersive, interactive yet elevated experience. Using multiple layers – similarities can be drawn between the diver's dedication, delving into the depths of the dark blue ocean before they too touch the abalone itself, while expressing the natural, wild environment and its Australian origin.