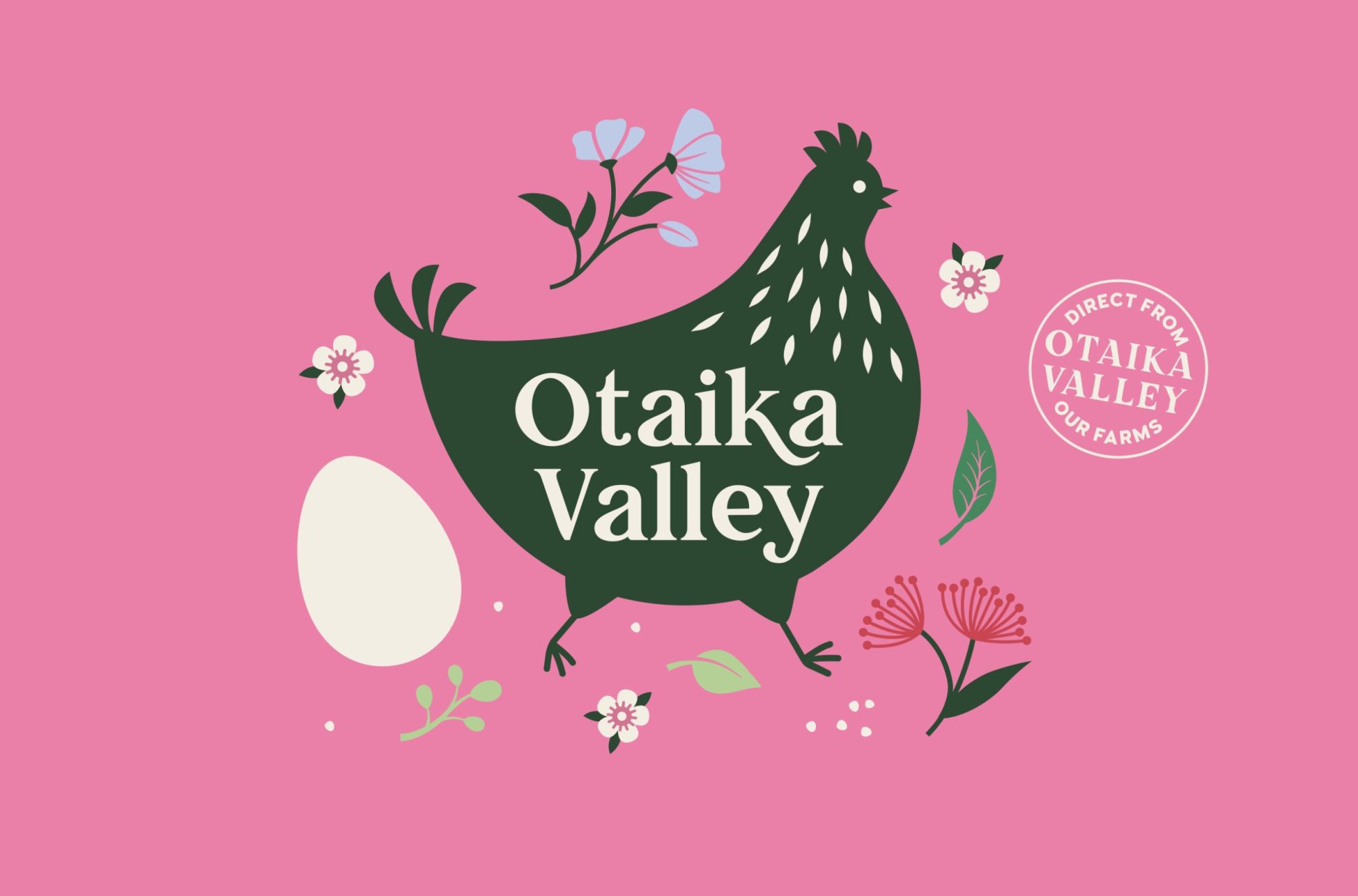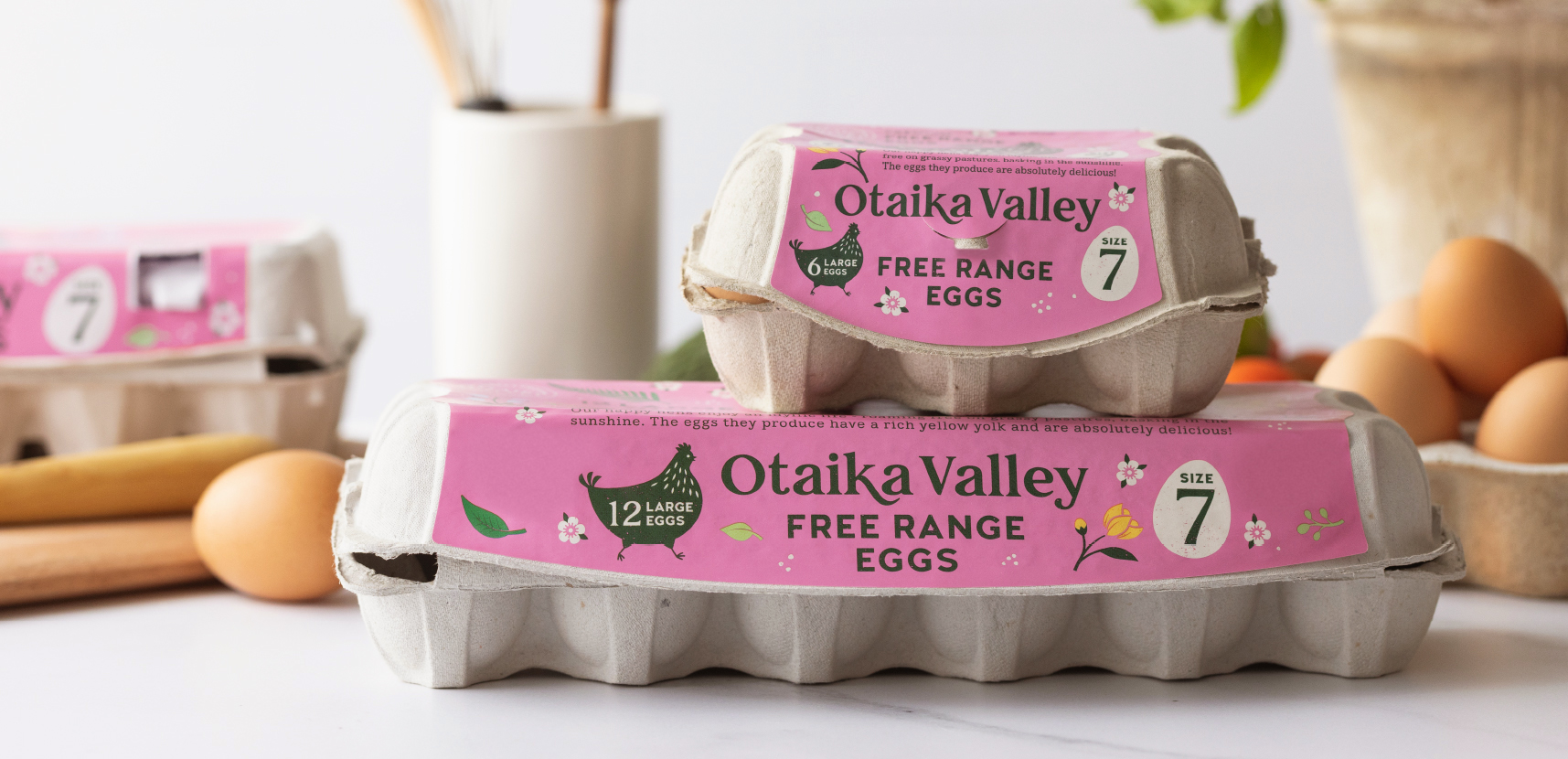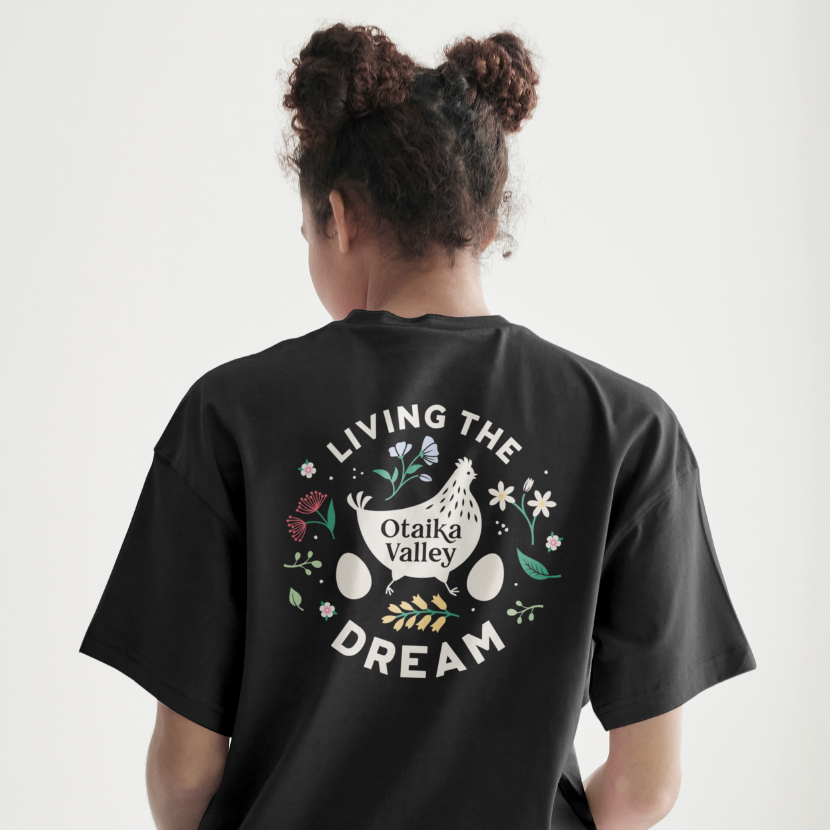 CATEGORIES: Branding, Packaging.
Imagine lush green rolling hills and breath-taking landscapes, regions rich in history and culture and a strong sense of community and connection to the land where the soil is fertile and the air is crisp and clean. This is where you will find the happiest hens in New Zealand – at Otaika Valley Free Range Egg farms.
With farms situated in the North Island, Otaika Valley's hens roam freely foraging, scratching, perching and dust bathing across their grassy pastures by day, before returning to the barns at night to be fed wholesome natural grains to help them produce equally wholesome, healthy eggs – which are simply delicious.
Otaika Valley takes pride in offering an idyllic life to their happy hens, which results in the production of the highest quality free-range eggs in all of New Zealand. Their eggs are sold in supermarkets and grocers across the country and can be found on café and restaurant menus, including McDonald's.
Refreshing the label designs on the cartons across their egg range saw unprecedented growth in sales for this forward thinking, eco-conscious and ethical egg brand – testament to the power of how small changes can have big impacts.
"We absolutely love working with Dessein, who has been our design partner since 2013. Their brand work has undisputedly helped grow our brand exponentially and ensures it stands out in a category that otherwise relies on being a staple rather than an innovator. Dessein helped change that for us and was instrumental in elevating our brand to market leader status in the free range egg category in New Zealand. Not only does Dessein nail the brief every single time, they exceed our expectations. But more than being our designers, we consider Tracy and Geoff friends – they are quite simply great people," William Sandle, Otaika Valley Free Range Eggs.