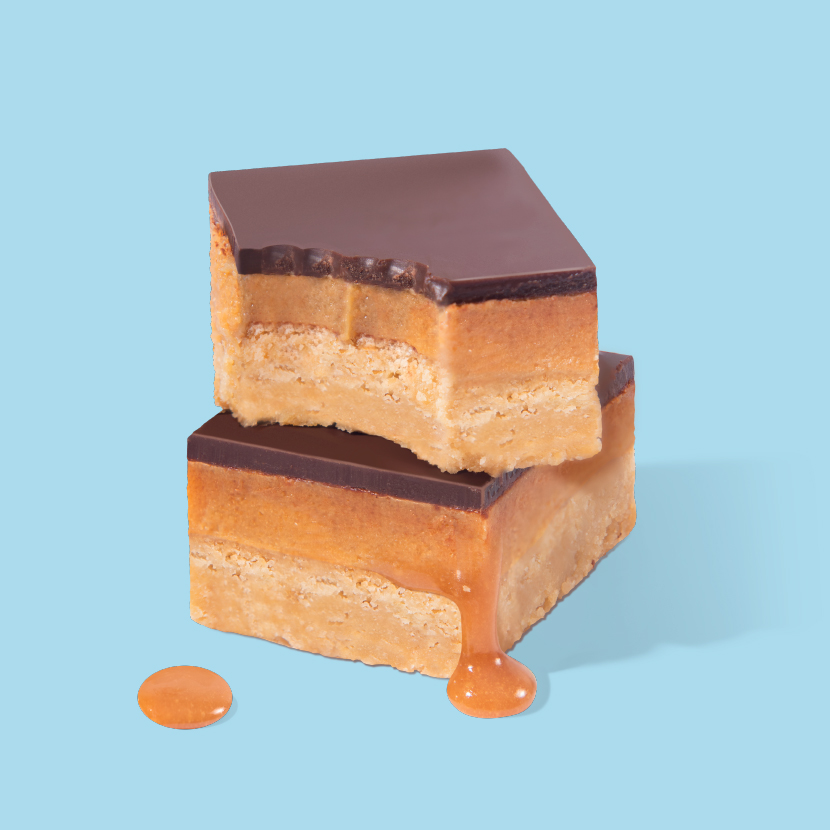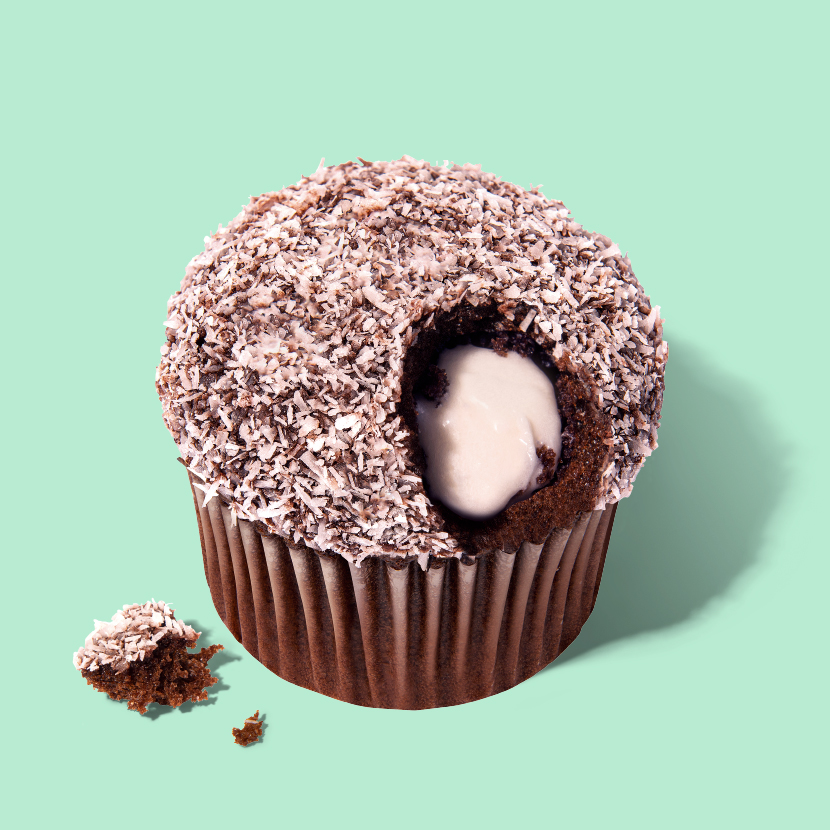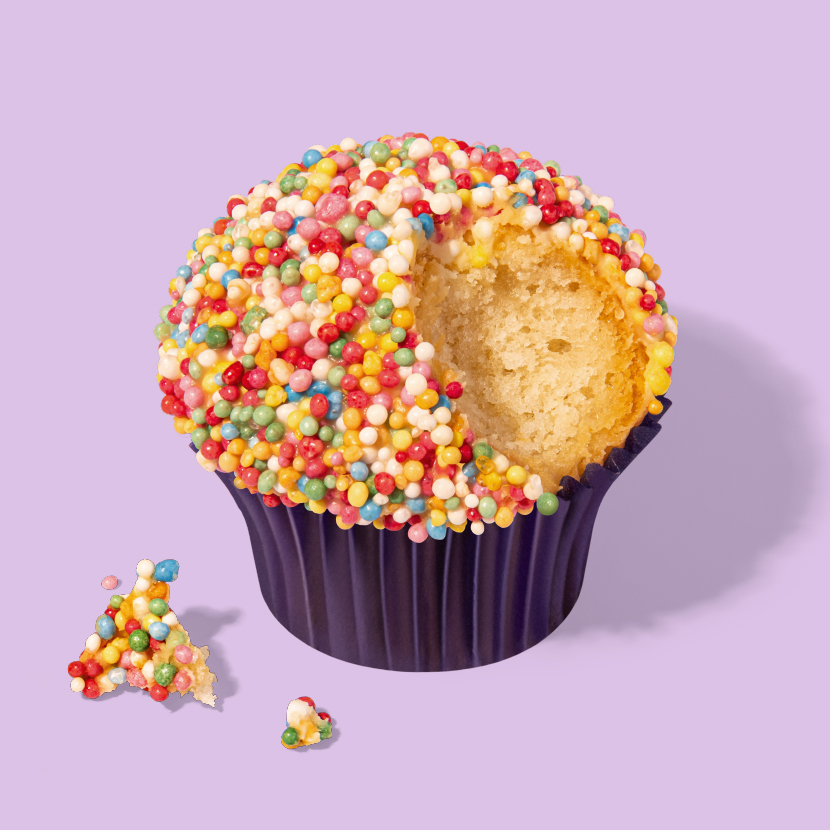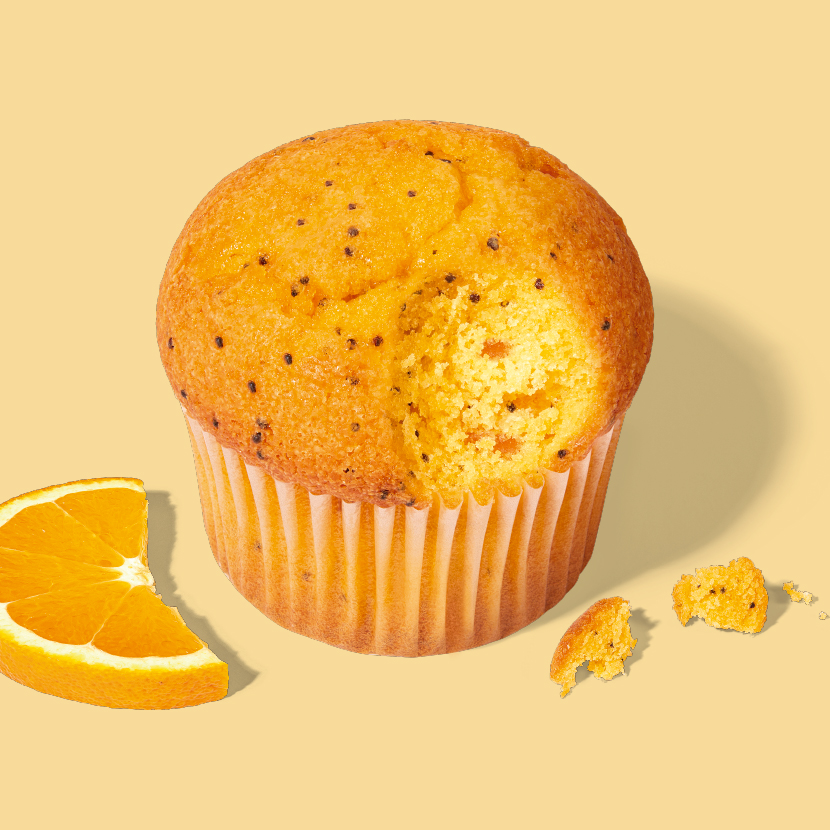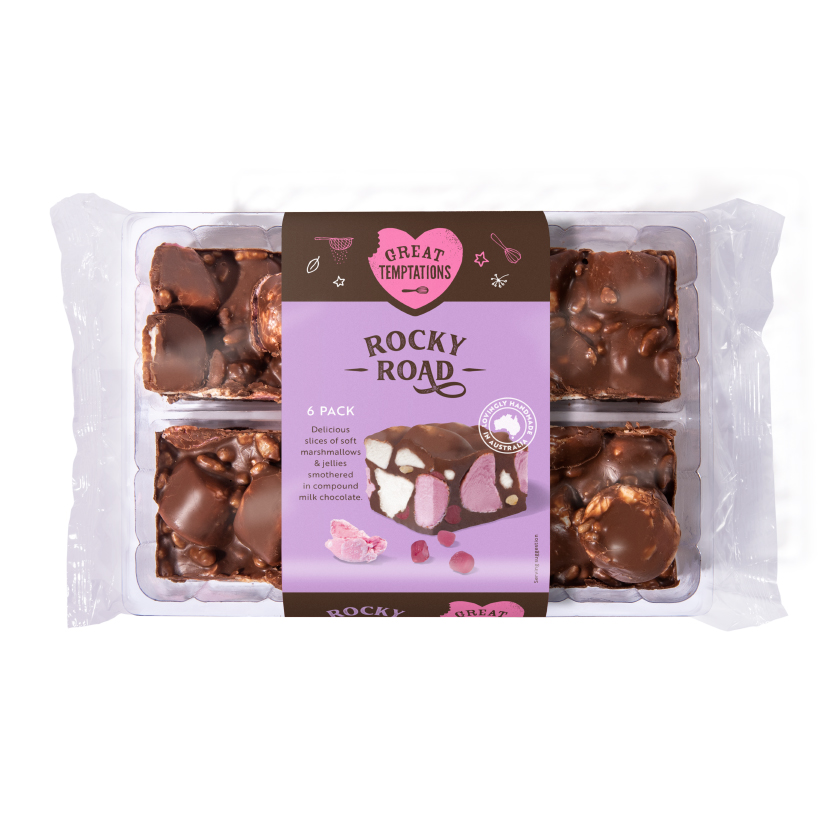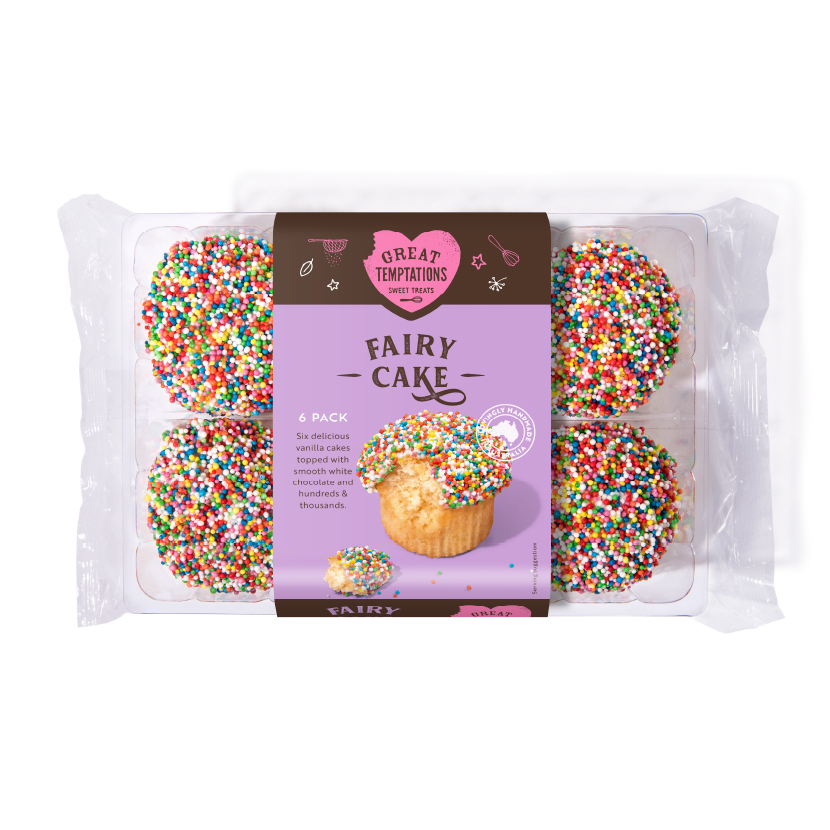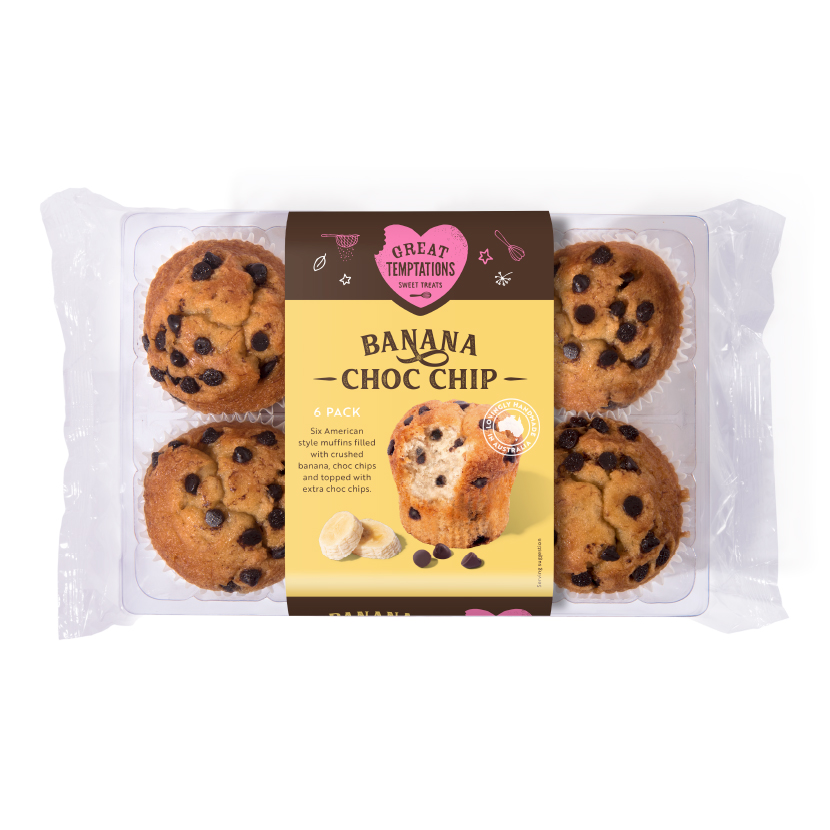 CATEGORIES: Branding. Packaging. Food Styling. Photography.
Great Temptations are master creators of all things sweet. With their mouth-watering array of cupcakes, slices, muffins and biscuits, every bite is like taking a trip down memory lane. Using traditional family recipes, their handmade Australian favourites are well known and loved and now shared with and are delighting the next generation.
Inspiration for the Great Temptations rebrand, was drawn from the sentimental childhood memories spent in the kitchen with mum. Capturing and developing the essence of their brand – baking from the heart – hinging on family, love and the attention behind every recipe and handmade treat.
The brand refresh paved the way for modern, new and inventive elements to be included, which are complimented by the carefully curated typography and pastel colour palette. Each working together in harmony to evoke a warm and comforting aesthetic and feelings of nostalgia. And the heart logo? It is a symbol of the love which goes into every recipe.
The new packaging, designed to tantalise taste buds, was created with in-house food photography and expertly styled visuals showcasing the delicious treats inside. The series forming a consistent brand foundation connecting a love of good home-style baking values with the taste sensations already associated with Great Temptations reputation as a provider of quality sweet treats.
"We could not have imagined just how much of a significant improvement re-branding our already successful product would make. Dessein provided Great Temptations with design solutions which captured the essence of our family-owned business and transformed our brand into a market leader. Their ideas extend past design and incorporate some essential marketing ideas and the web solution they created encapsulated everything we could have hoped for. The difference to our brand has been phenomenal," Marcus Shaw, Great Temptations.