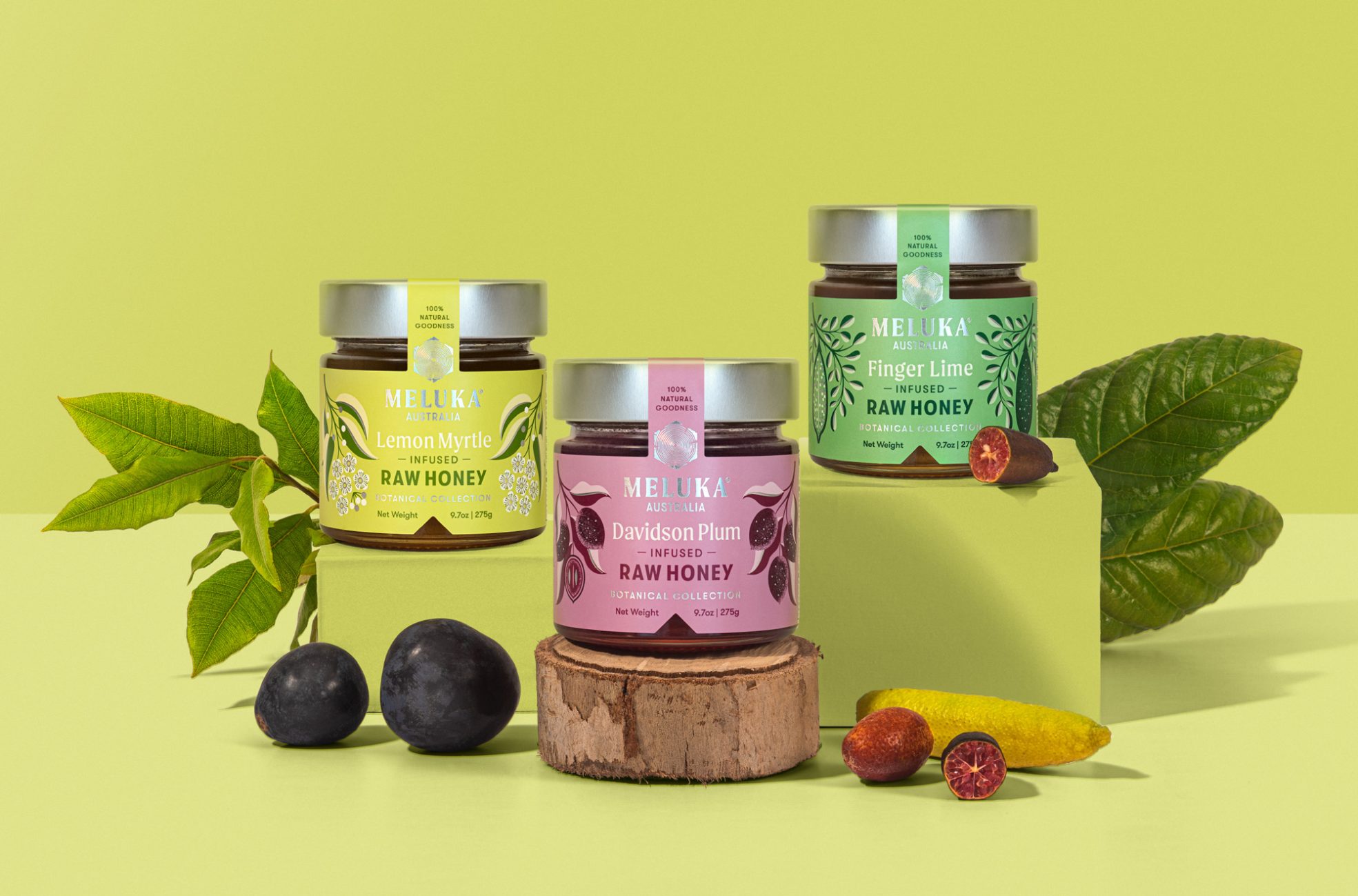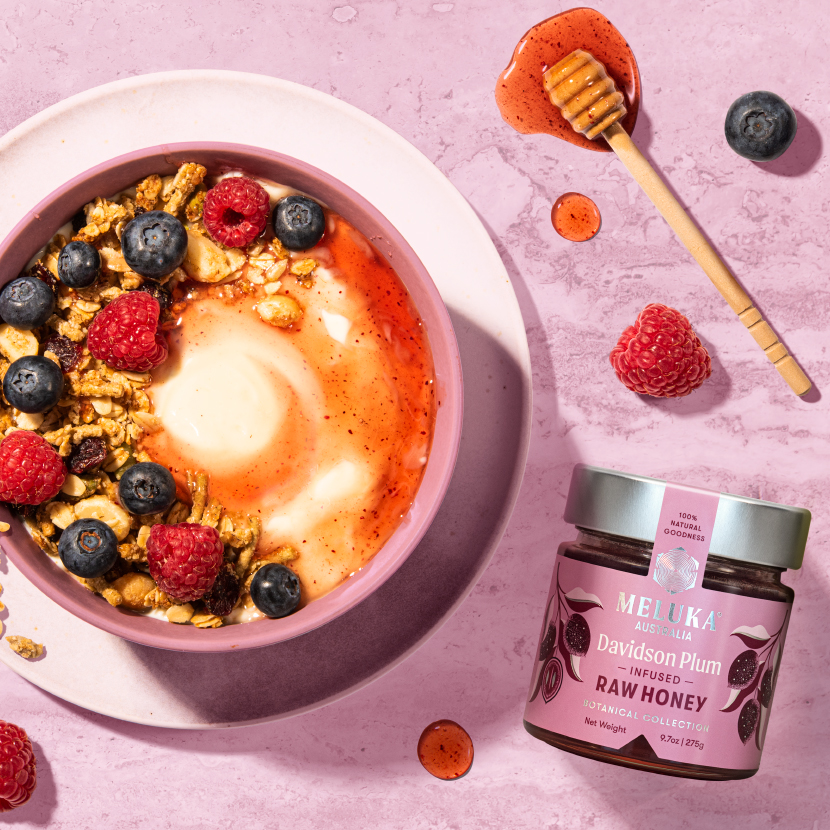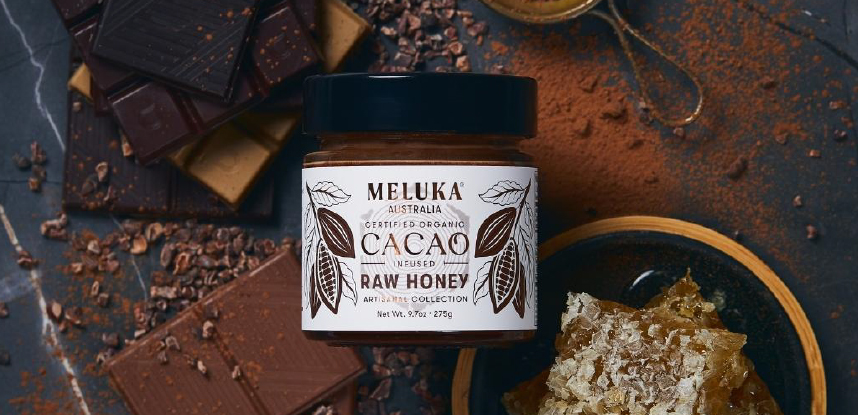 CATEGORIES: Branding, Packaging.
The rainforest region of Bungawalbin Valley in Northern New South Wales provides Meluka Australia's bees with some of the cleanest bushlands in the world to forage. Birthplace of the Australian tea tree, the bees are drawn to foraging here and experience the natural healing benefits of the majestic tea tree.
The natural healing properties of the tea tree provide inspiration and drive Meluka Australia's spirit of innovation to create delicious products for good health and overall wellbeing for modern living. We were influenced by the natural landscape of the region and the Australian botanicals they have carefully selected as part of their superfood range.
Meluka Australia's new botanical collection combines the sweet floral flavour of their 100% pure raw honey with botanicals such as Davidson Plum, Lemon Myrtle and Finger Lime. We chose to style the labels using illustrations and a soft muted colour palette suggestive of the ingredients themselves. While the labels for their special limited-edition cacao infused raw honey depicts the nutrient dense cacao, grown naturally in pods. Foils were carefully added to the labels designs to convey the high quality of these premium products.
Voney, vegan honey, is made from a selection of botanicals native to Australia. We used striking green and gold, symbolic of Australia's national colours, to present Meluka Australia's Voney, a one-of-a-kind plant-based spread full of prebiotics and natural antioxidants.