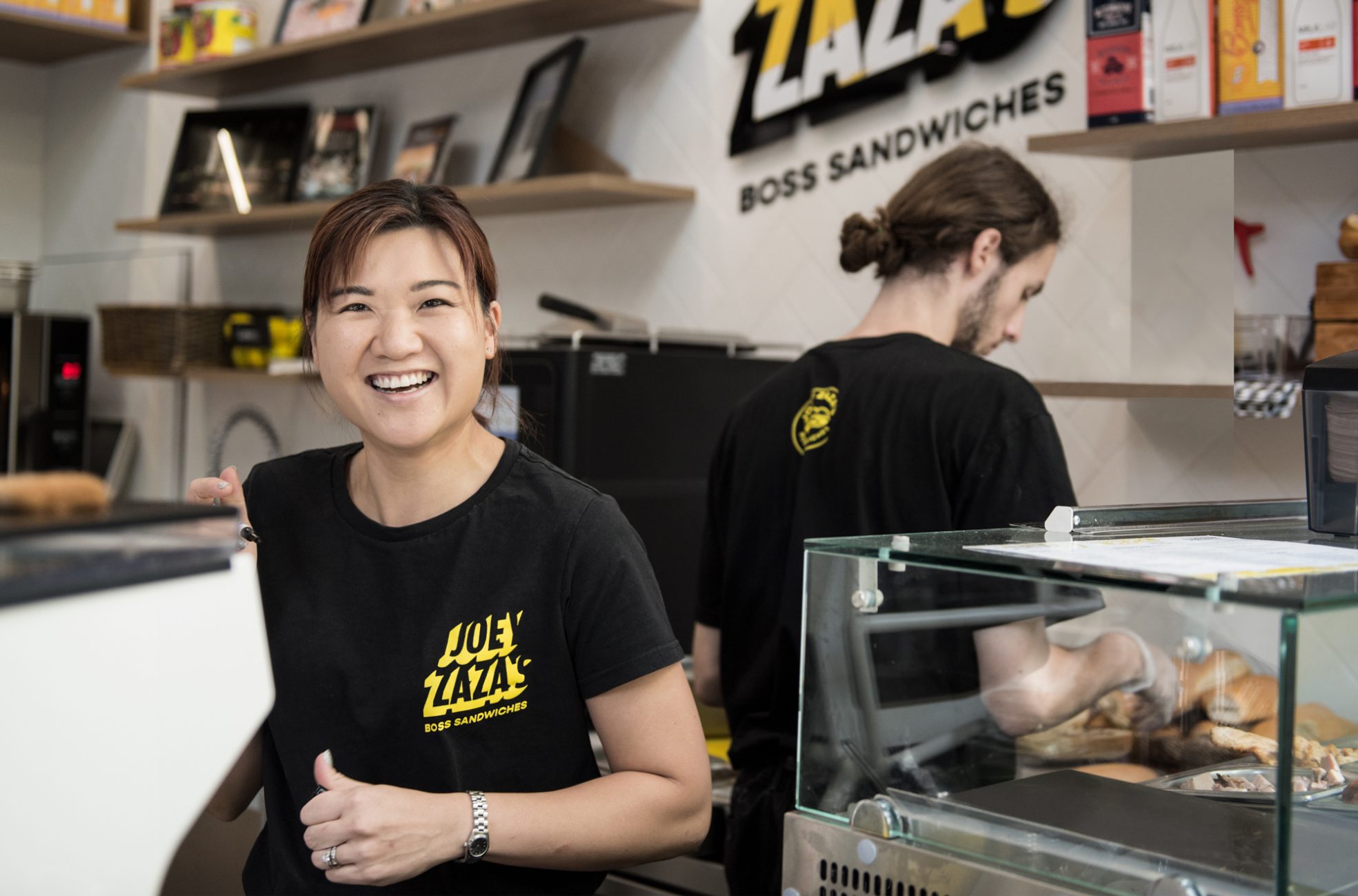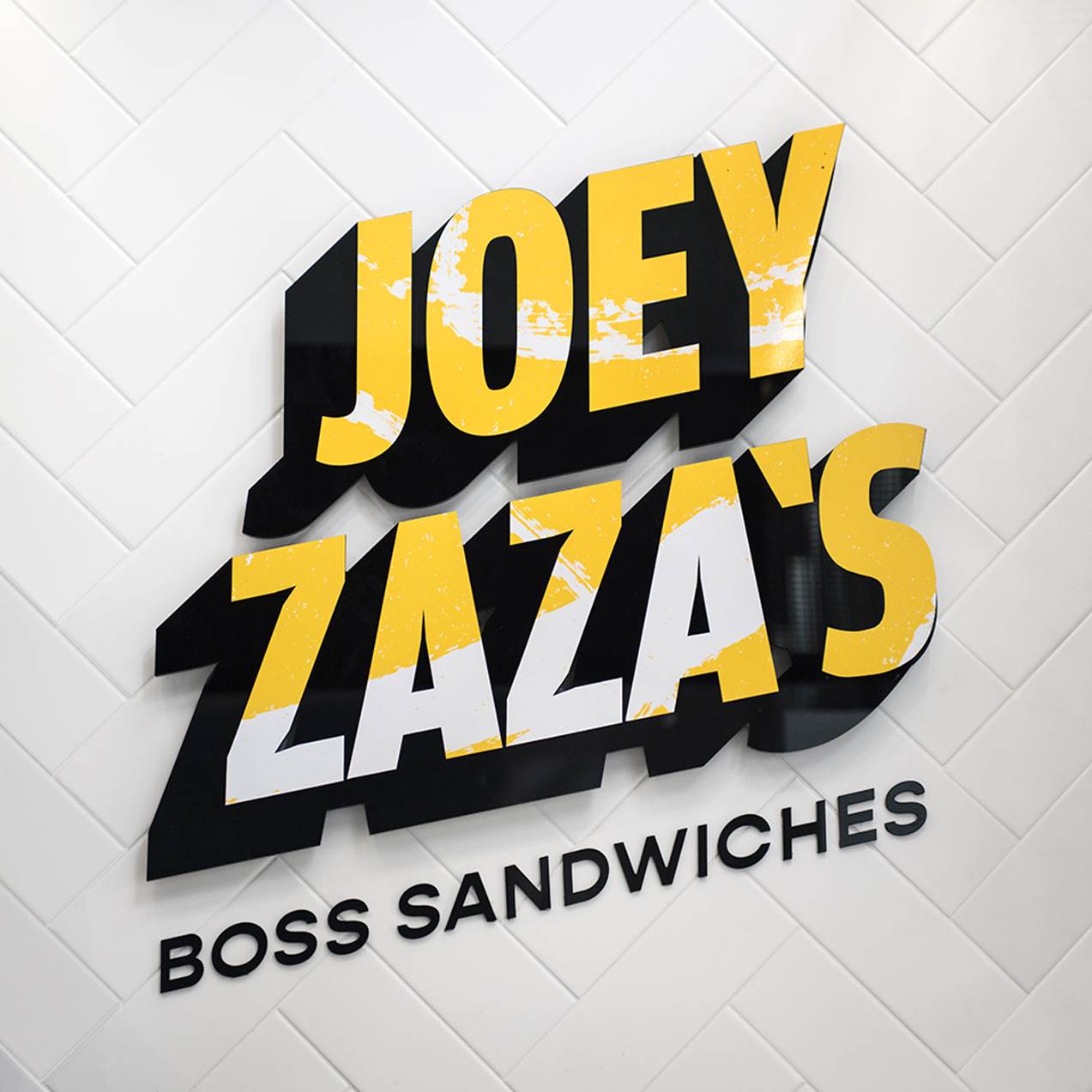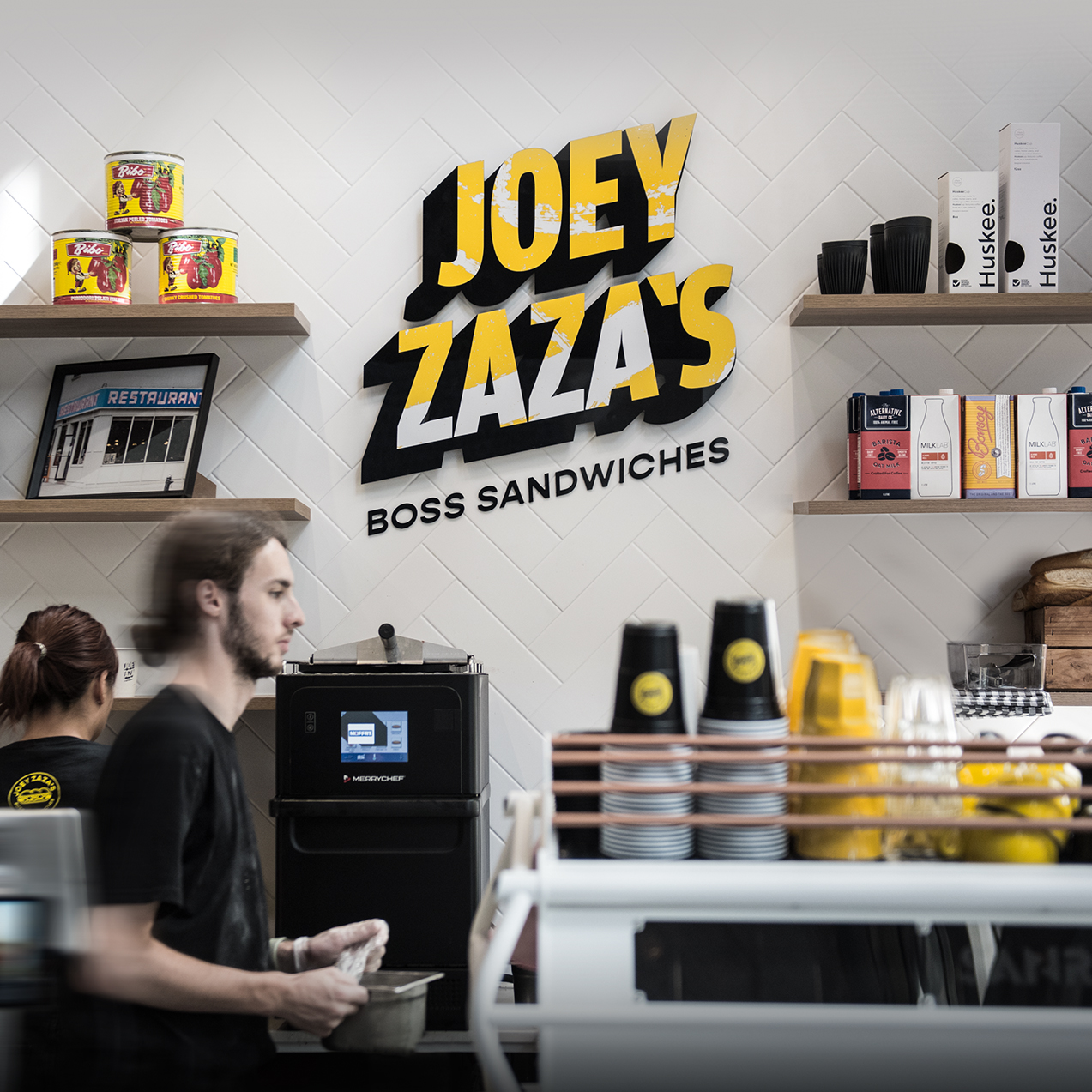 CATEGORIES: Branding, Packaging, Signage.
Nestled in the heart of Perth, is renowned sandwich makers Joey Zaza's, which just like their namesake in The Godfather, have made quite the stir since their inception. Reminiscent of a New York style deli, their boss-level sandwiches are too good to refuse – one bite into their freshly-made gourmet creations and you will be hooked!
Developing the Joey Zaza's brand – it needed to pack a punch! With its casual styled approach, fast-paced atmosphere and its home in a city where sandwich bars are becoming increasingly popular, Joey Zaza's needed a brand reflecting their attitude – attention grabbing and leaving a lasting impression – just like their sandwich style.
Bold, bright, memorable and easily recognisable, their visual identity helps to communicate their high quality and unique offerings helping them stand out in a crowded market. Far from ordinary, not only are their sandwiches packed with flavour, but their brand is too – conveying energy and excitement with eye-catching graphics and vibrant colours.