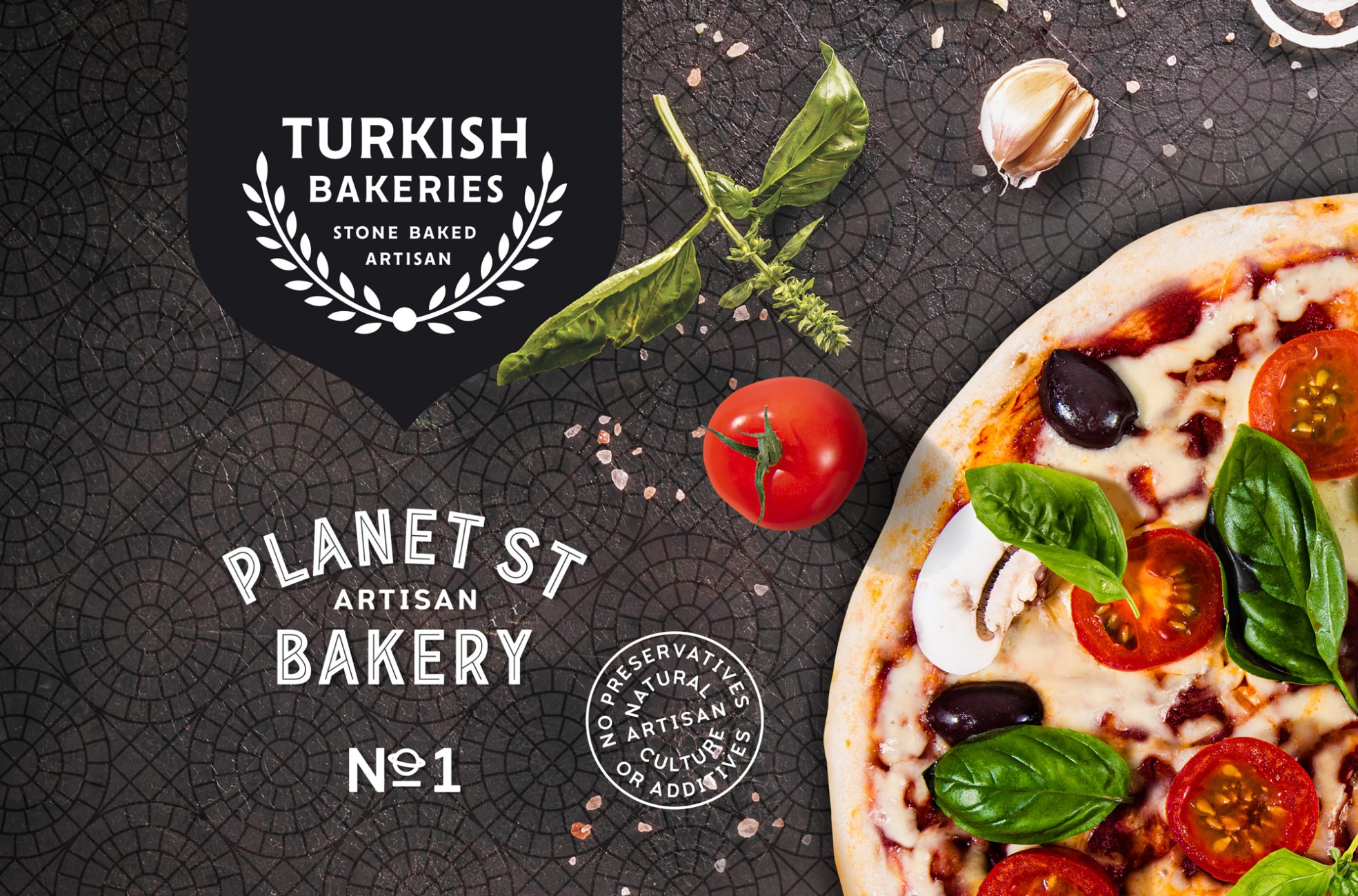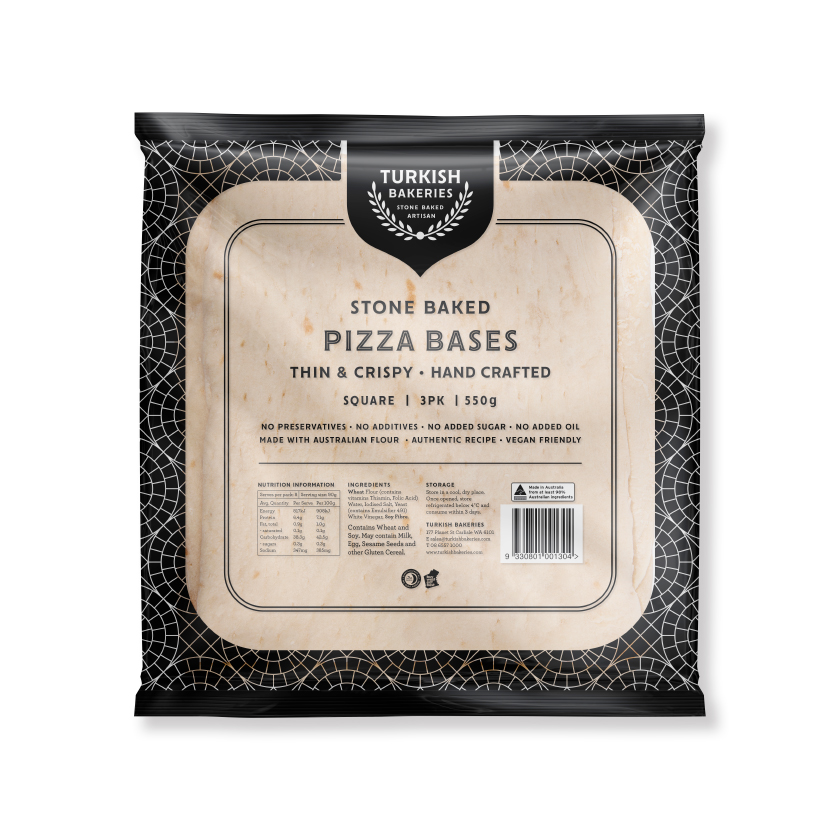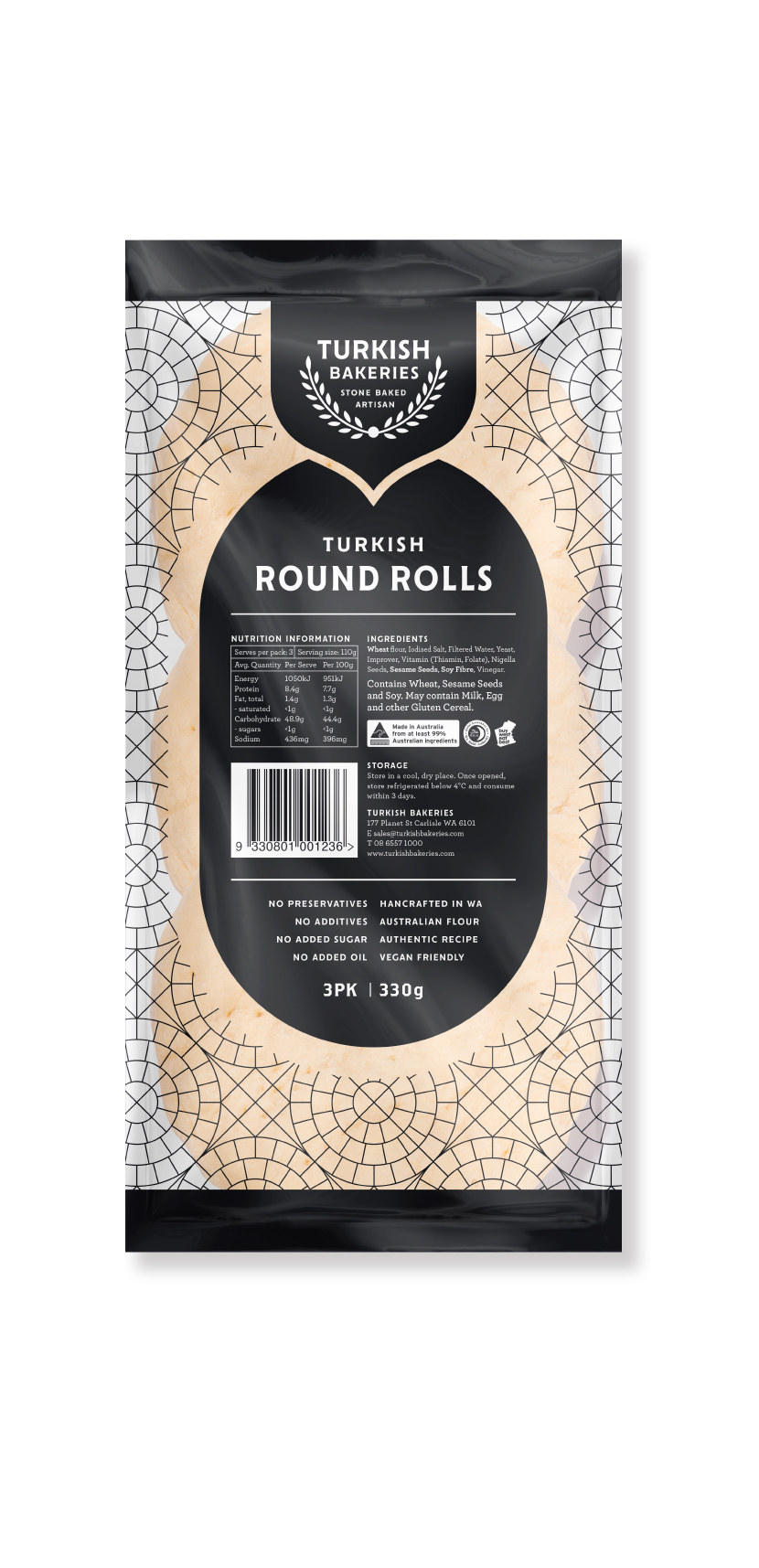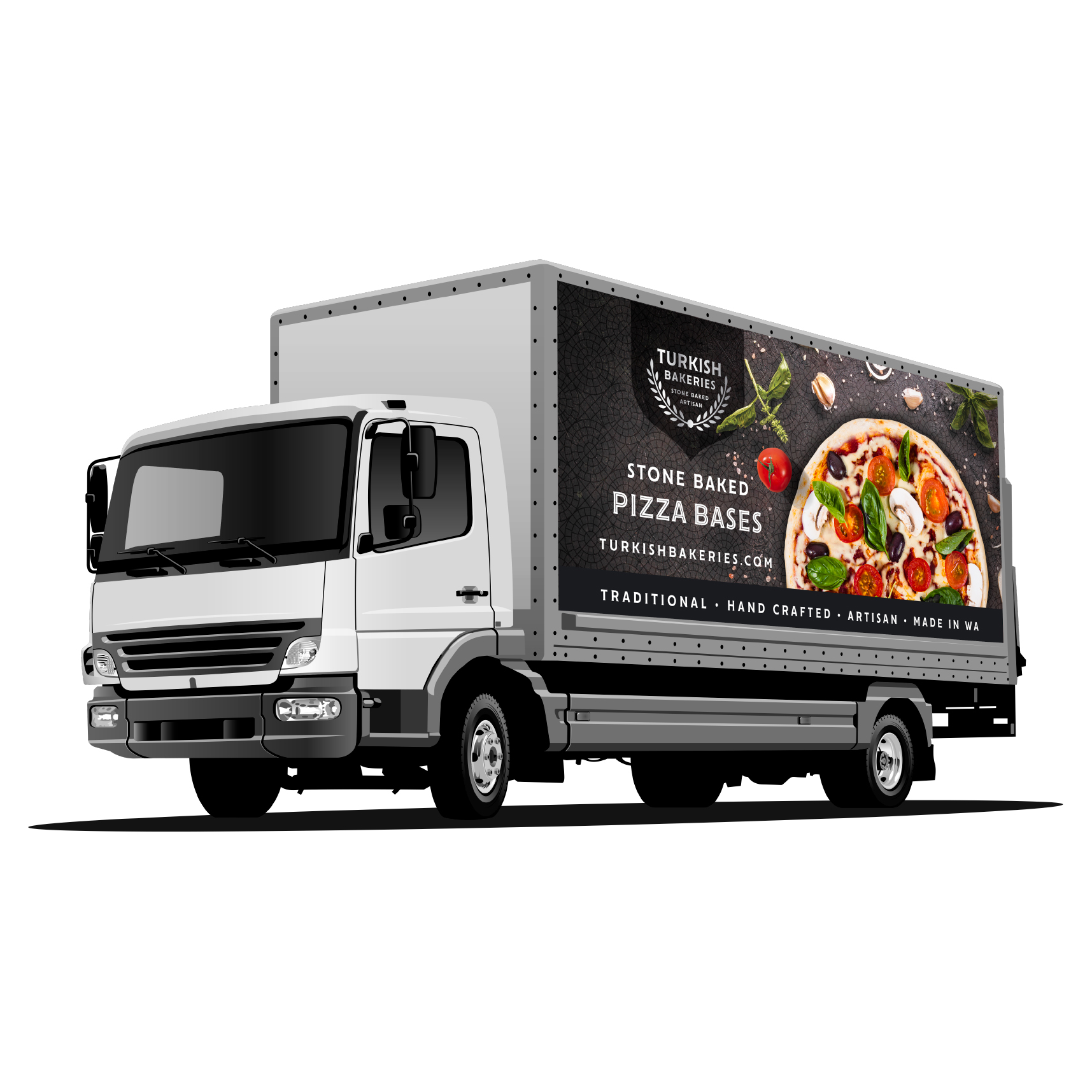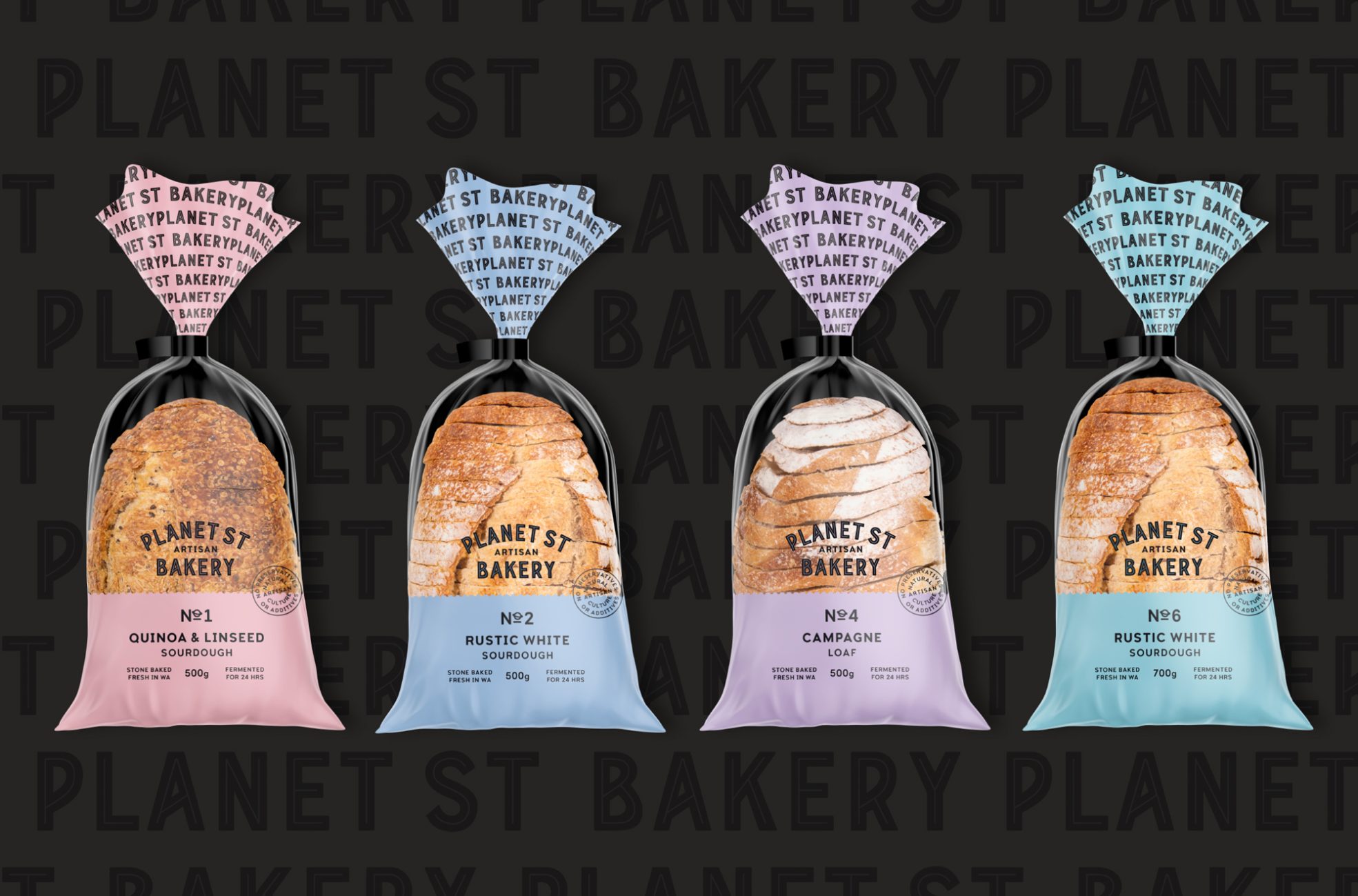 CATEGORIES: Branding, Packaging, Signage.
From baking traditional Turkish pides, rolls, pita breads and pizza bases, Turkish Bakeries have continued to bake exceptional bread for more than 35 years. Immersed in traditional methods, techniques and using recipes handed down through the generations, their love of bread is intertwined in the very thread that connects them to their culture and heritage.
Planet Street Bakery, although a relatively new comer, is the sister brand to Turkish Bakeries, which offers a diverse range of carefully handcrafted breads and rolls – from seeded loaves to sourdoughs, fruit breads and everything in between.
Both bakeries creating a much-loved staple – old world style stone baked artisan breads – to complete and compliment any meal.
Injecting a fresh modern and contemporary approach without losing sight of where it all began, was the key component when it came to refreshing the Turkish Bakeries brand.
Honouring its rich heritage and deep roots, the new Turkish Bakeries visual identity was refreshed to emphasise their strengths, traditional values and family ties. Striking the perfect balance between old and new, traditional and modern – making it a powerful asset in a modern-day context and helping the Turkish Bakeries brand stand out in a crowded marketplace, while resonating with consumers who crave authenticity.
The Planet Street Bakery brand, born and named after its location, embraces a modern and contemporary design approach. Seamlessly blending classic design elements with modern flourishes and using typography, classic black hues and a retro colour palette has created a visual identity which feels both fresh and enduring.
The result – two great brands which are as relevant today as they were at their inception, capturing the imagination of a new generation while honouring the traditions and values and embodying everything which make these bakeries so special.