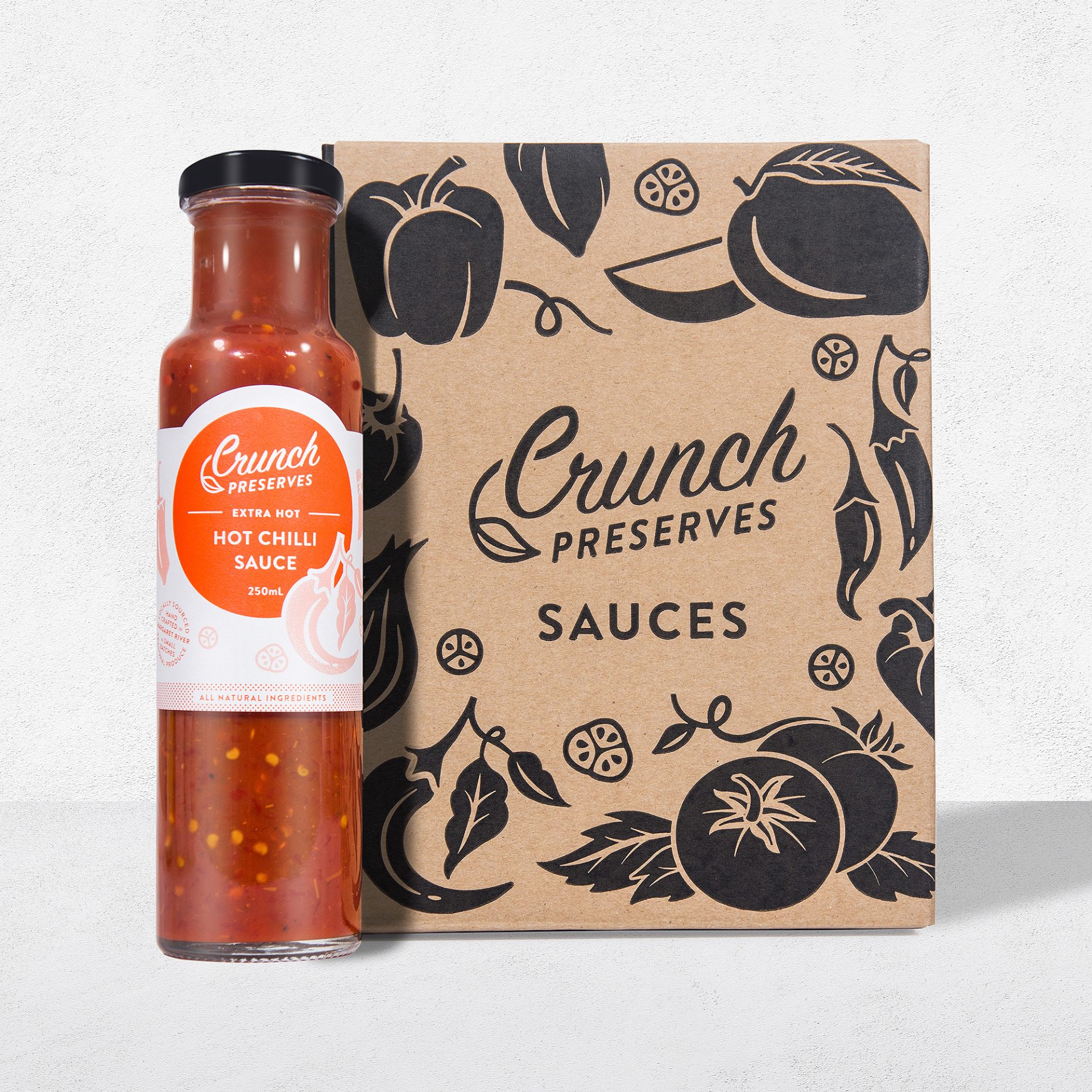 CATEGORIES: Branding, Packaging.
With a rainbow of naturally delicious, preservative free condiments designed to be shared, Crunch Preserves has every culinary occasion covered. Locally sourced, seasonal produce is handcrafted in small batches by a French-trained chef and his partner, an avid foodie and lover of healthy living.
Their hometown of Margaret River, in the South West of Western Australia, is a world class wine region where an abundance of fruit and vegetables are locally grown. Crunch Preserves sources only the highest quality, freshest, seasonal produce to bring it to life as part of their product offering.
From gourmet glazes to sauces, chutneys to relishes and everything in between, Crunch Preserves offers the ultimate epicurean experience.
Designing the Crunch Preserves brand – an array of colours and bespoke illustrations were used to not only create their signature look, but differentiate between the 13 condiments and four sauces which form the Crunch Preserves product mix.
White print on clear labels highlights the intense, rich colours of the delicious ingredients fused together to create delectable pasta sauces. While limited edition seasonal sauces and glazes are defined by the addition of metallic foil features to the label to not only celebrate the occasion in question, but showcase an exclusive product and something a little extra special.
"Working with Dessein, our brand has been taken to the level the products deserve. It has introduced our brand to a broader audience, and we constantly receive positive feedback about the refreshed packaging," Emma Bouhalissa, Crunch Preserves.