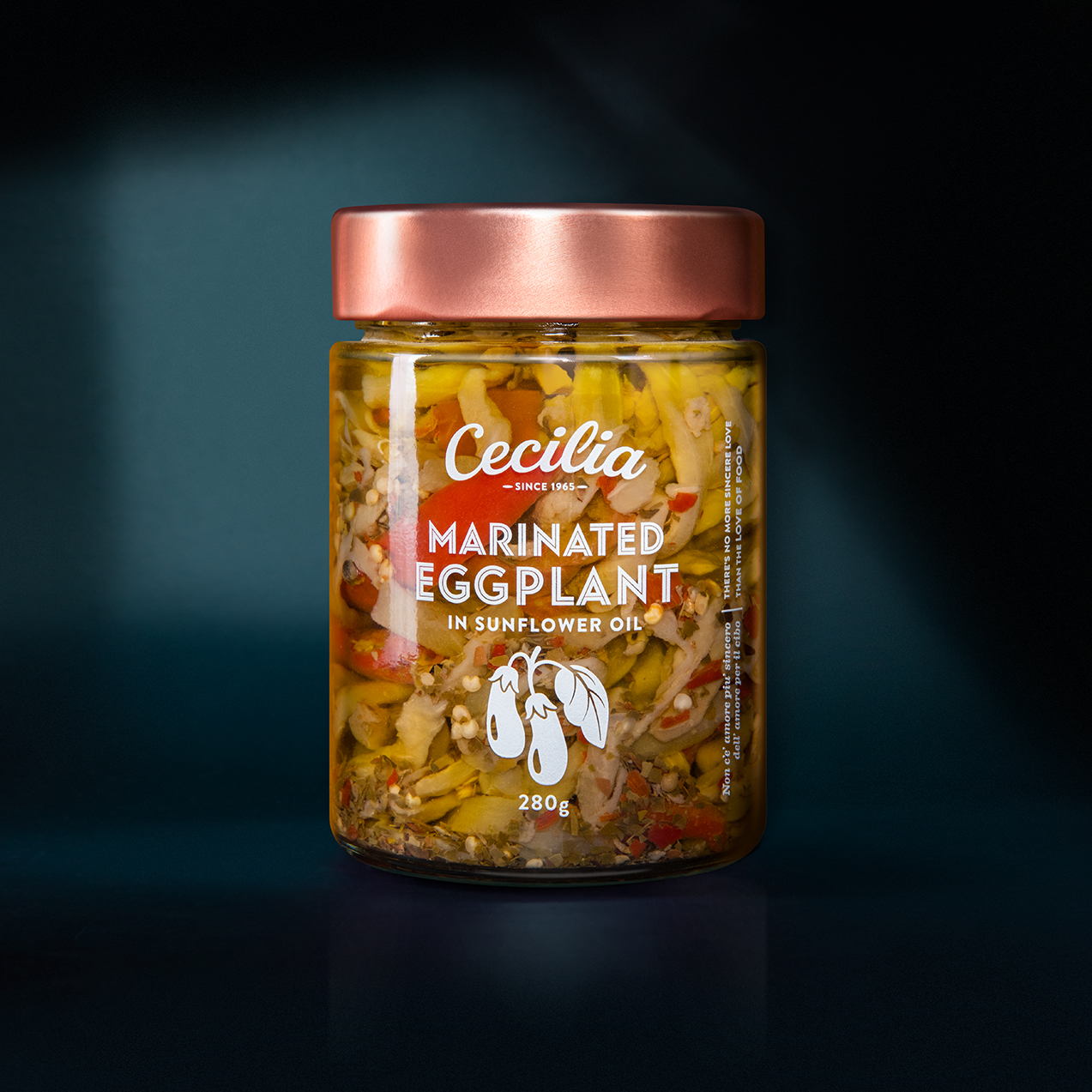 CATEGORIES: Branding, Packaging.
Rich in history, culture and natural beauty – the Mediterranean region is also famous for its cuisine, characterised by full flavours and wholesome ingredients. It is here where Cecilia's range of European condiments are produced and imported directly from Italy.
Crafted using authentic and traditional Italian techniques, Cecilia's condiments can be used to enhance the flavours of dishes by adding texture and complexity to them, or they can be served as antipasti and savoured on their own.
The rebrand saw the creation of a script logotype to retain the friendliness and subtle femininity this brand had developed since its establishment in 1965.
The intense, deep hues and rustic characteristics of the sundried tomatoes, mixed peppers, hot chilli, marinated mushrooms, marinated artichokes and marinated eggplants are bold and highly visible with the use of clear labelled jars, empowering Cecila's range of condiments to shine and allowing us to discover the sun-drenched colours of the Mediterranean.
Simple iconic styled illustrations reminiscent of the hero ingredient feature on the respective label, help consumers easily distinguish and identify each product on supermarket shelves. While the overall design is centred around an Italian quote 'there's no more sincere love than the love of food' which not only features on the jar in both English and Italian, but is at the very heart of this Australian gourmet brand.