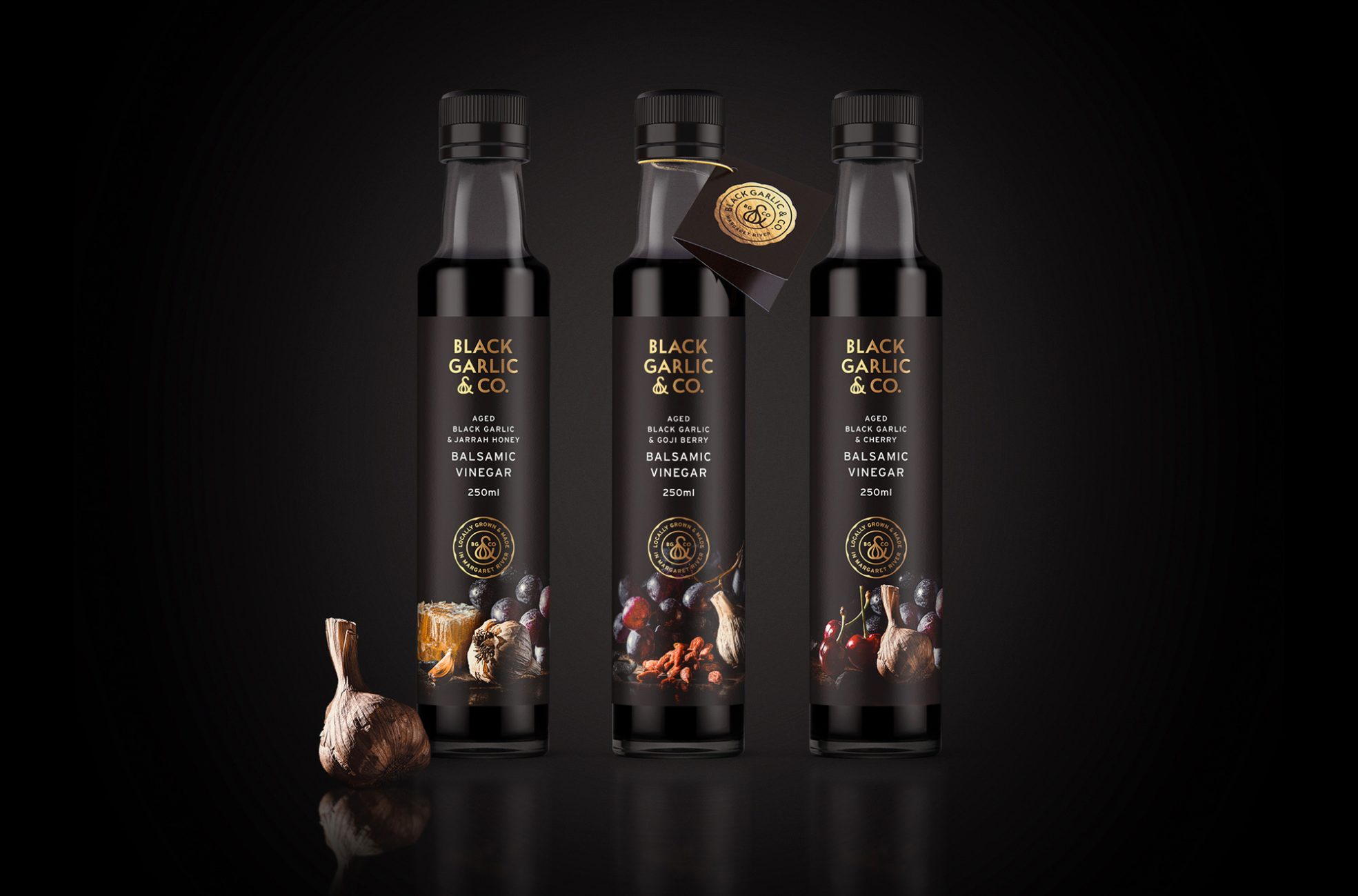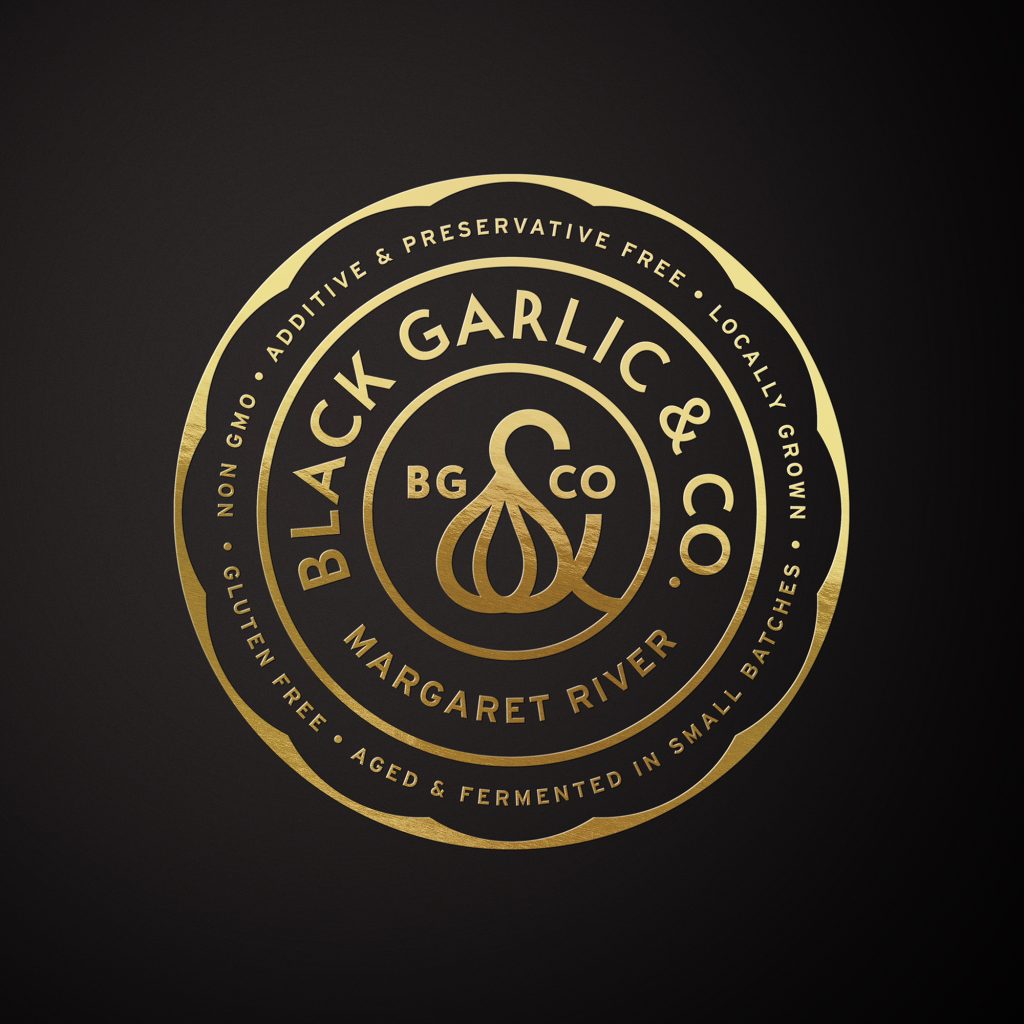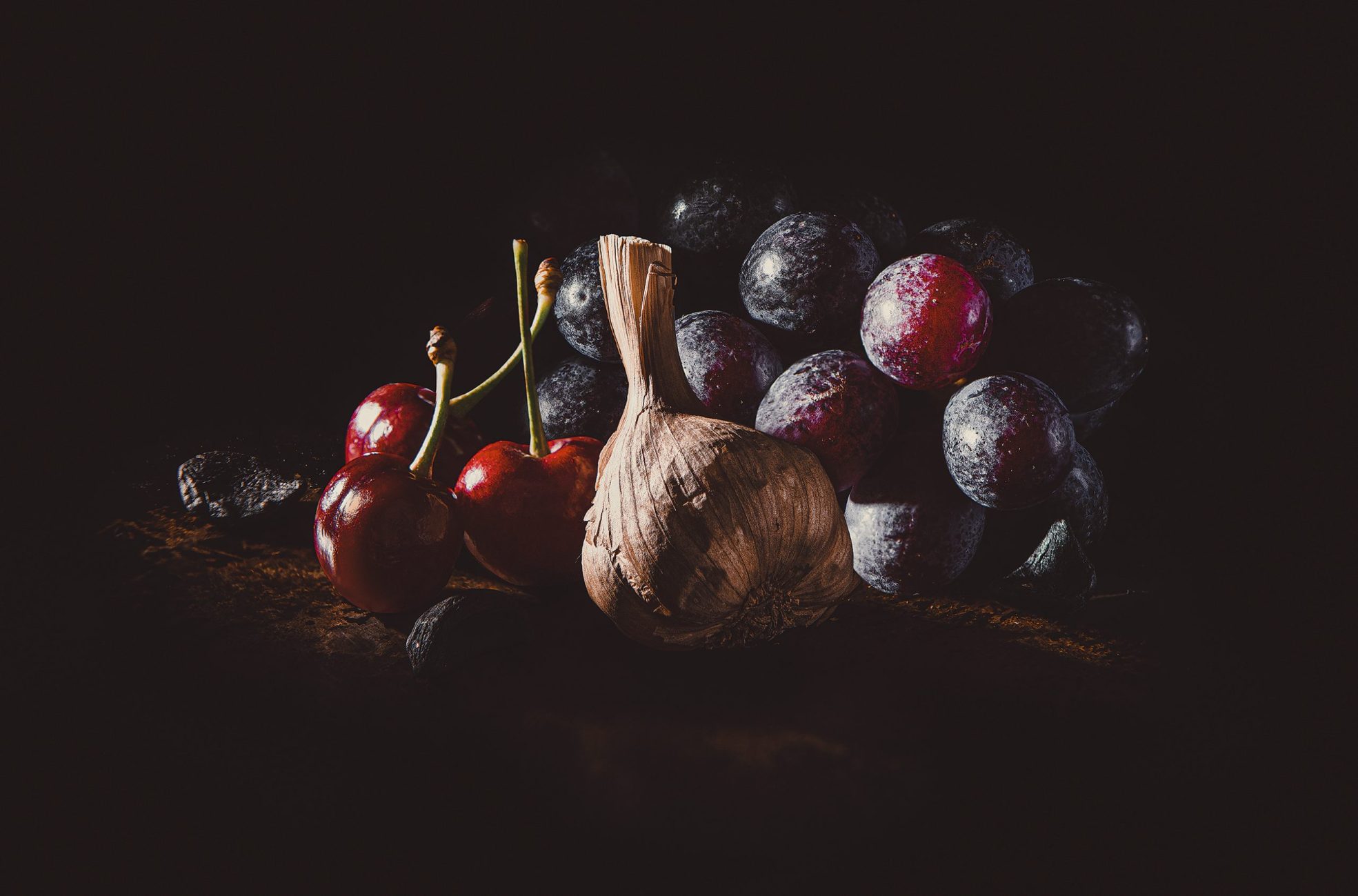 CATEGORIES: Branding. Packaging. Photography. Food Styling.
AWARDS: Silver, Logo, Graphis Design Annual 2021
Silver, Packaging, Graphis Design Annual 2022
Multi-award-winning Black Garlic & Co developed their range of products drawing inspiration from their family's traditional ties, strong food culture and the desire to explore. We drew inspiration for their brand by the way they grow, harvest and handcraft their black garlic in small batches – organic, pure and simple.
Black Garlic & Co organically farm garlic in Margaret River, situated in Western Australia's South West Region. Skilfully and patiently Black Garlic & Co transform raw garlic into delectable black garlic using a special biochemical process. The result – a sweet and rich aged garlic widely known for its many health benefits, adding a deep, savoury and flavourful taste to dishes.
Combining modern typography and gold foil to accentuate the brand's premium quality product offering, we used the humble garlic bulb as a symbol and creatively personalised an ampersand icon for the Black Garlic & Co brand. The contours of the garlic bulb's outer edge are also incorporated into the design and shape of the brand's seal.
We wanted to ensure Black Garlic & Co's signature brand imagery reflected the way in which their products are farmed and processed. Reminiscent of still life paintings from the Dutch Golden Age – a time when food was celebrated for its purity and simplicity – we ensured their brand imagery used light and shade subtly to not only highlight the attributes to the garlic's ageing process, but also celebrated the complexity of the umami flavour.