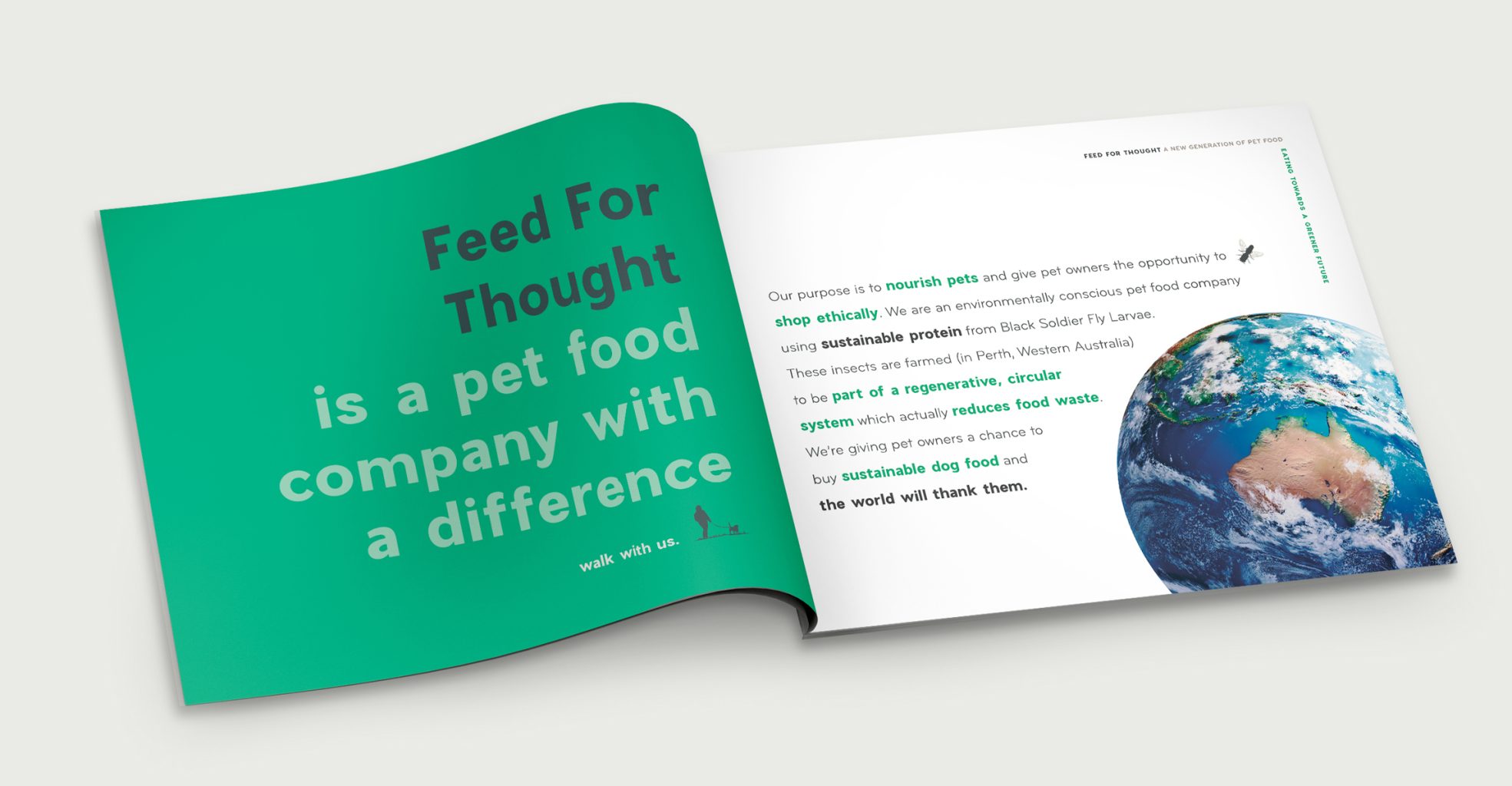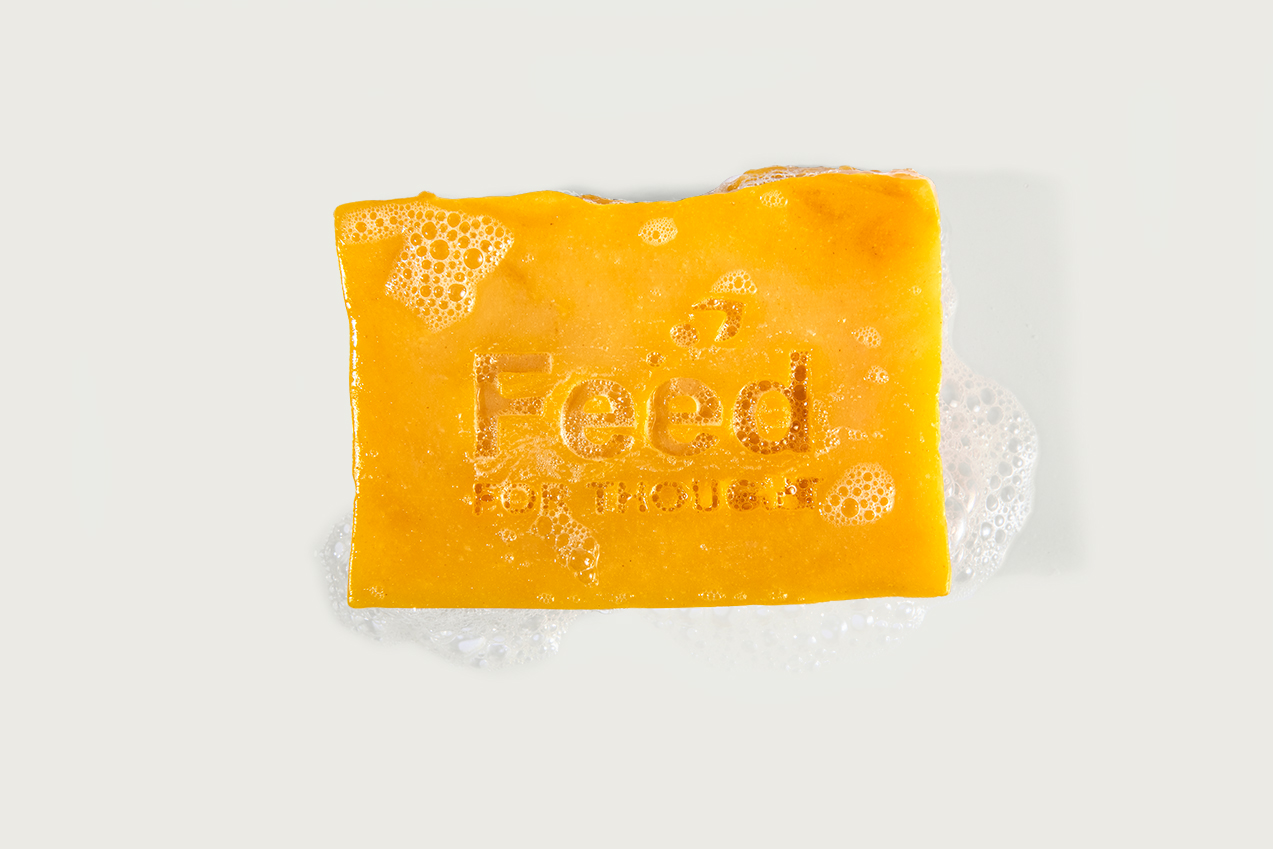 CATEGORIES: Branding. Packaging.
Environmental champions, passionate about climate change, Feed For Thought, have created Australia's most sustainable dog food. Rich in protein, Feed For Thought includes only real, pure and wholesome Australian ingredients.
We interpreted their vision for a greener planet, by creating a brand which challenges pet owners to think about the impact of not only their own carbon footprint, but their pets as well.
Feed For Thought, a pet food company with a difference, is leading the industry with a sustainable and renewable alternative using ethically farmed Black Soldier Fly Larvae, which provide a complete and novel protein source. These insects are nutrient dense, easily digestible and low allergenic. Feed For Thought is a new generation of pet food, which is helping to empower people to feel good about their choices.
The brand was created with the premise of being both socially and environmentally aware. Starting with the logo, it centres on a thought becoming a reality. Complimented with the tagline 'We Walk Together' reinforcing the bond between man and best friend, literally walking alongside one another and figuratively suggesting we can share the environmental impact with our pets and reduce our carbon paw/footprint.
The use of imagery – a dog longingly looking at the Feed For Thought biscuits and the world, which is reflected in the dog's eyes demonstrate the concept of using farmed Black Soldier Fly Larvae as part of a regenerative, circular system which is not only helping to reduce food waste, but empowering people to become more environmentally aware, all while their pets are eating towards a greener future. The brand portrays Feed For Thought as not only beneficial to our pets health, it's also good for our planet.