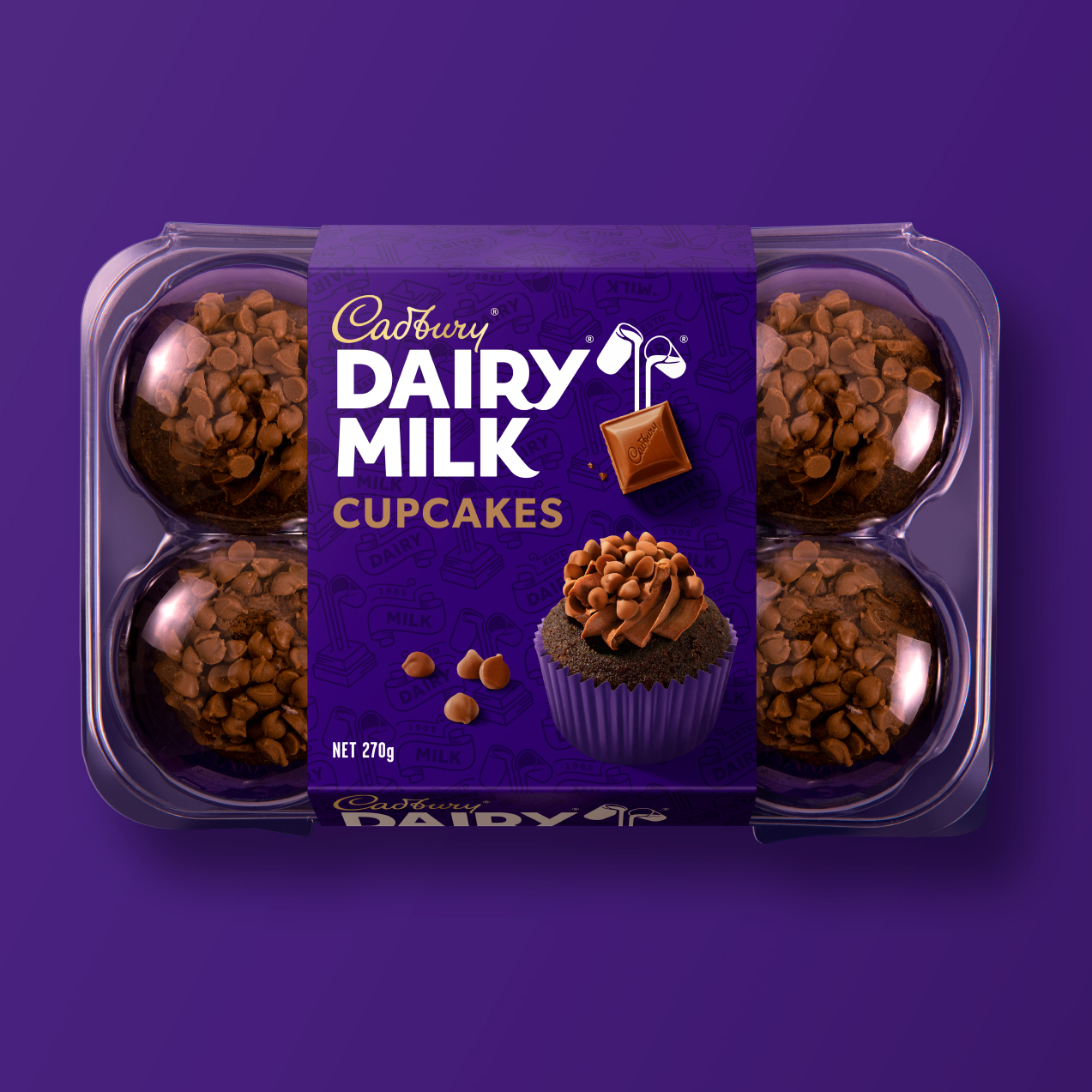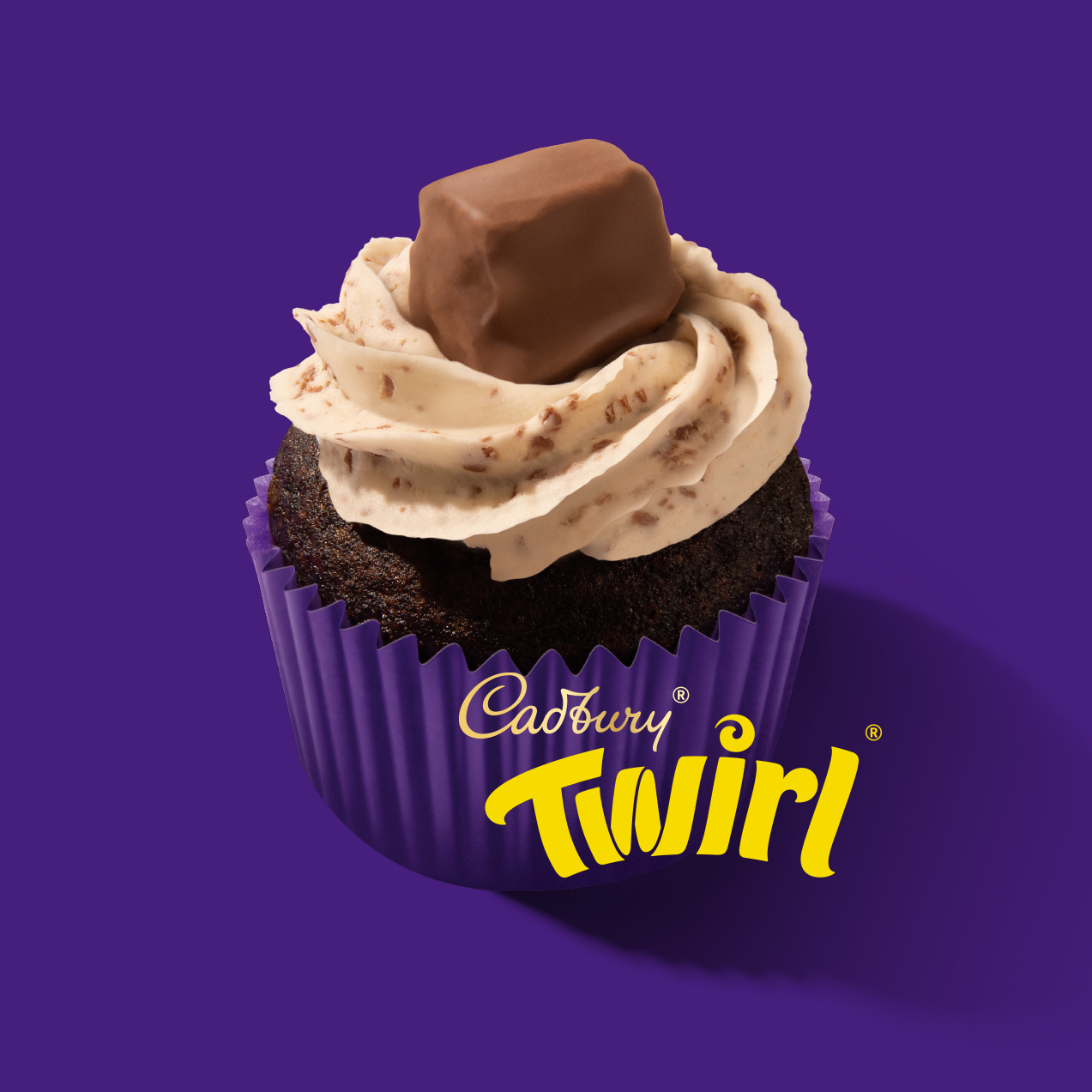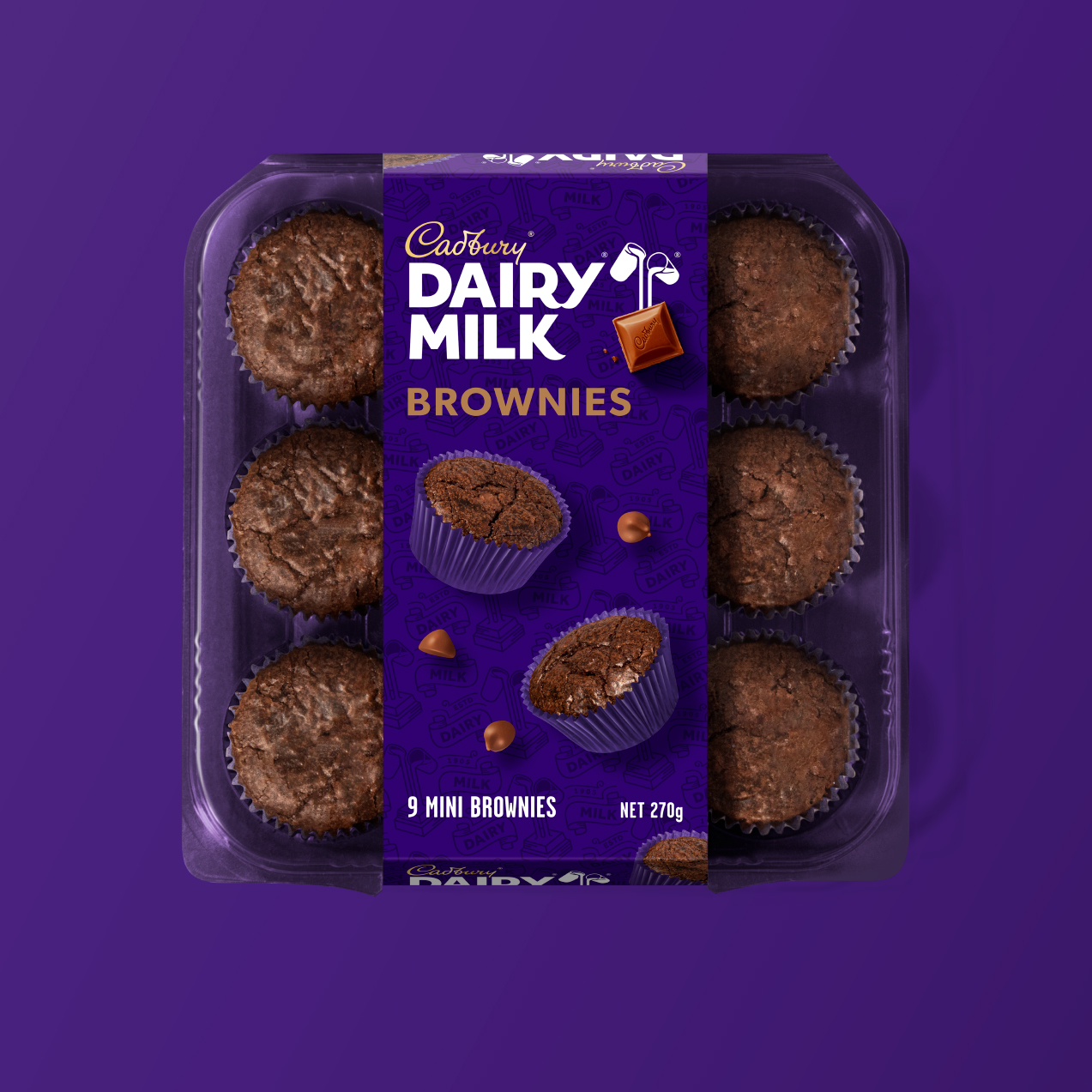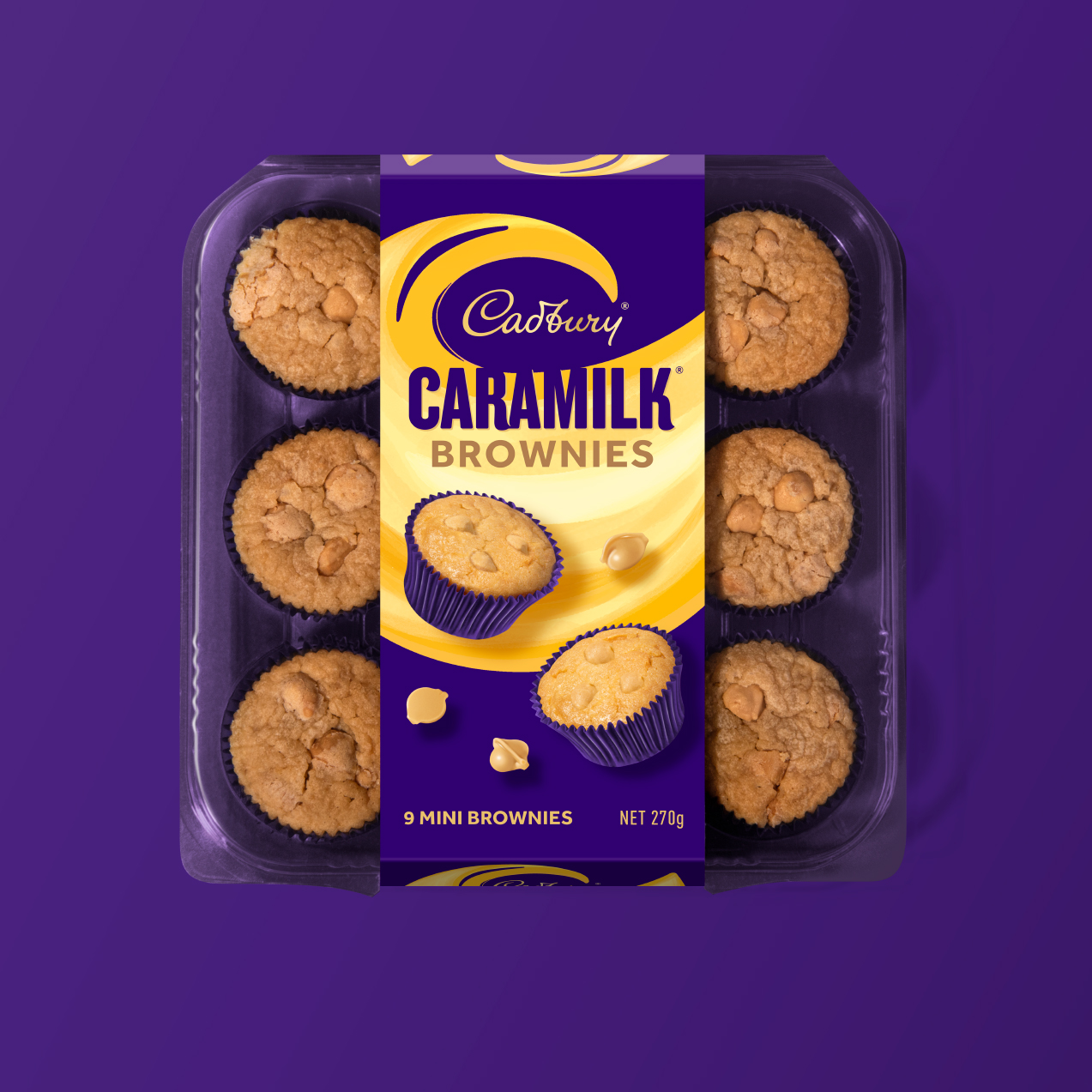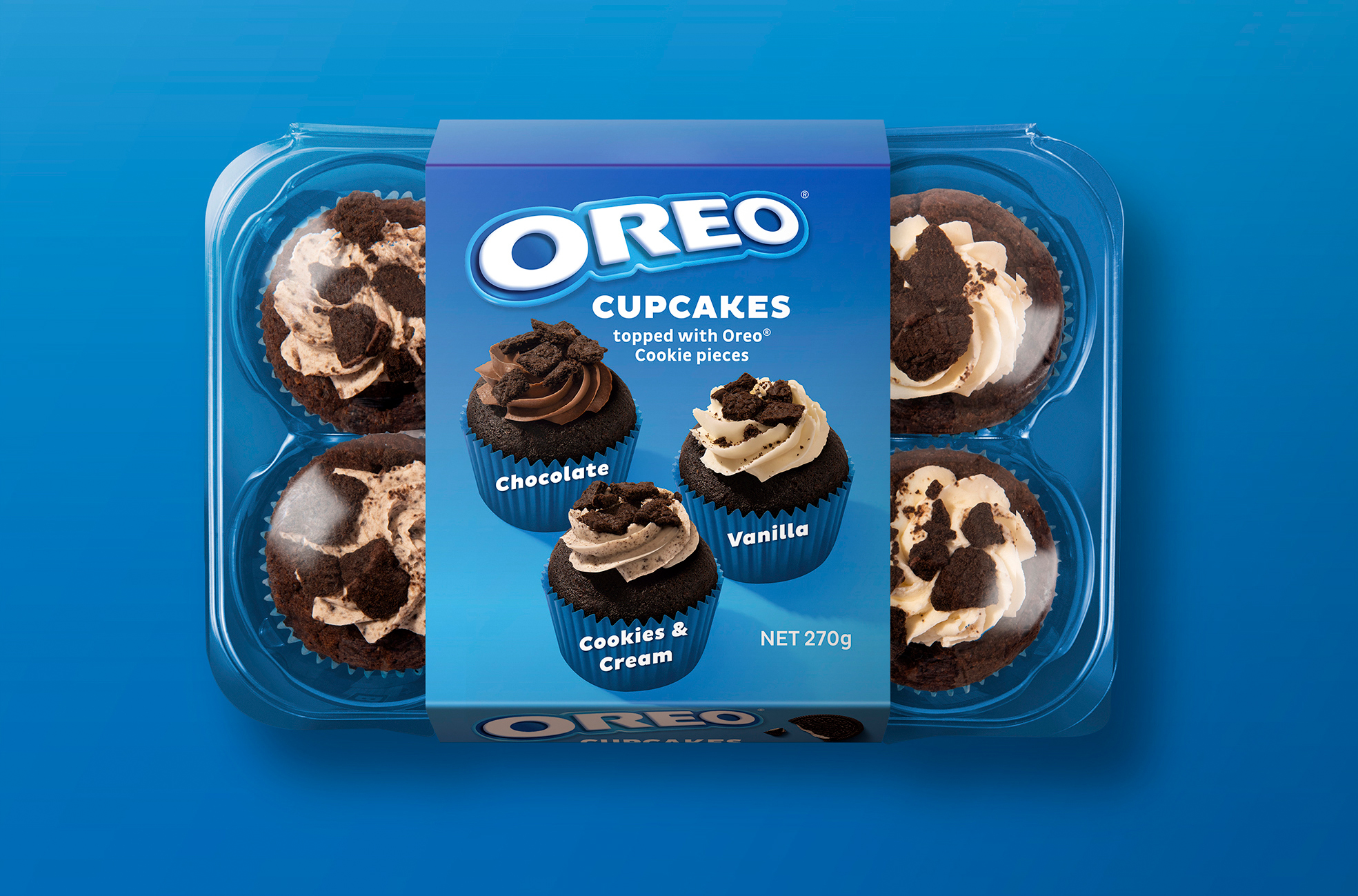 CATEGORIES: Design. Packaging. Photography. Animation.
There is nothing quite like combining chocolate and freshly baked cakes, it is simply quite… tempting!
Australians have a real love affair for something sweet and as one of the longest standing brands in Australia, Cadbury is one we all know very well. When Western Australian baker, Great Temptations and Cadbury came together to produce a delicious range of new sweet baked goods, we knew it was going to be something extra special.
Introducing a decadent range of freshly baked Cadbury Cupcakes, Muffins and Brownies.
Designing the outer packaging and promotional material, it was imperative to ensure this world renowned brand was managed in a way to respect the global brand identity whilst introducing a completely new range of products in a new category for Australian shoppers, and upholding to stringent guidelines. Creating all of the photography and packaging designs, we attentively scrutinised every aspect to ensure the design exceeded client expectations and helped shoppers navigate the range in store.