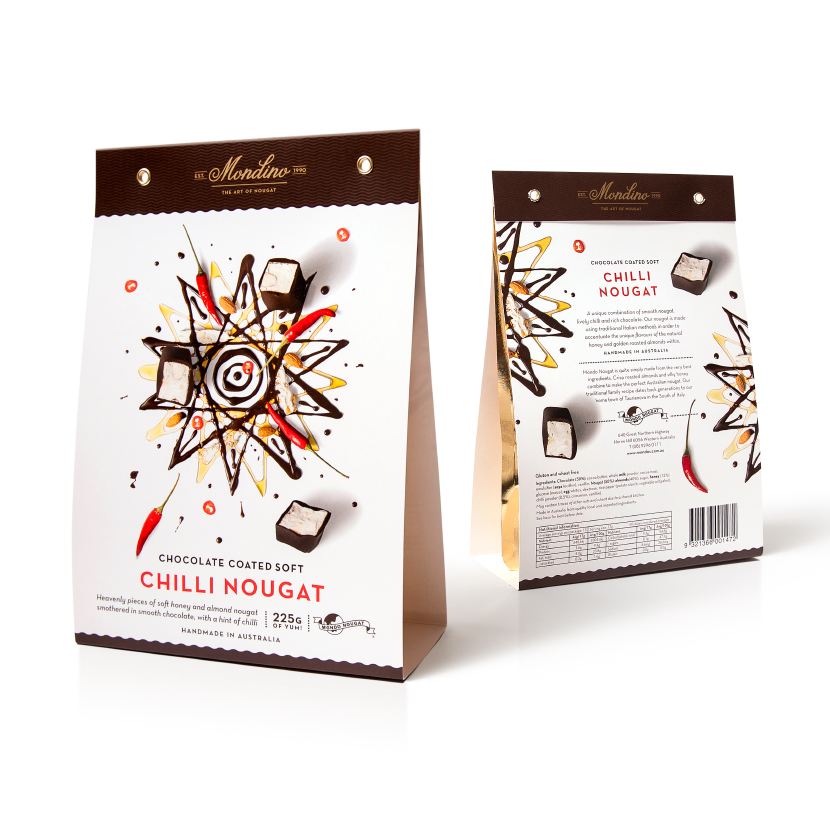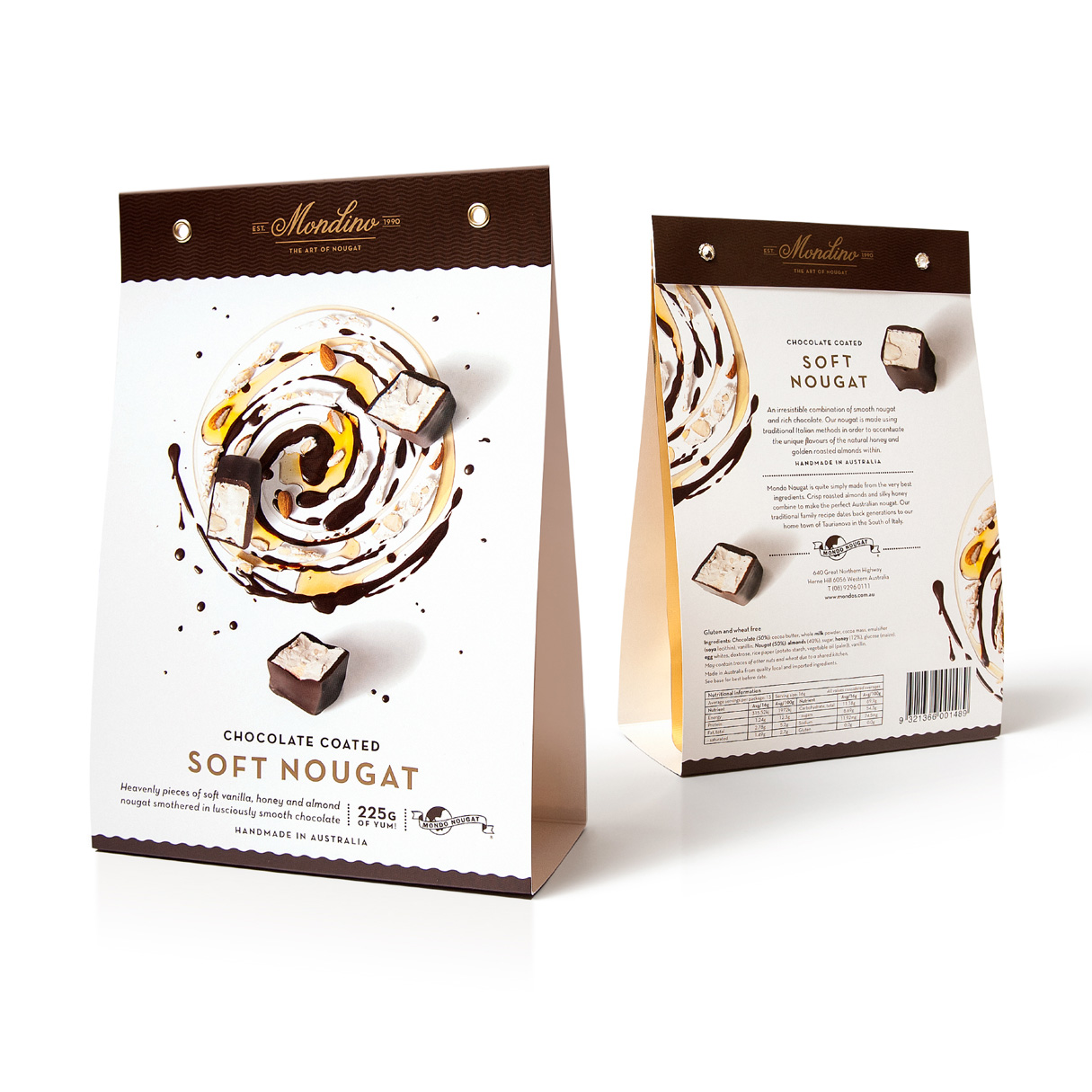 CATEGORIES: Branding. Packaging. Photography. Food Styling.
AWARDS: Finalist, Best Awards 2014
Heavenly. It is one word to describe Mondo Nougat's classic, sweet, traditional Italian nougat. Hand made using age old recipes passed down through generations, Mondo Nougat delicately flavours its nougat with Australian honey, almonds, macadamia and pistachio nuts, combined with their secret ingredients, to create something undoubtedly exquisite.
Undergoing a brand refresh, Mondo Nougat required a modern design to bring a fresh and contemporary feel to their nougat products. A design, which intrinsically highlighted both the quality of each ingredient and their intricate flavour profiles, while honouring Mondo Nougat's heritage and history – staying true to their traditional values.
Creative food styling was used to create a unified solution, which was adapted for two product collections. Inspired by the bold palettes of renowned artists, Pro Hart and Van Gogh, splatters of chocolate and drizzles of honey gracefully dance around cameos of chilli, cherries, almonds and pistachios forming intricate patterns. These delectable ingredients coming together in a symphony of flavour and design, there can be no doubt Mondo Nougat's creations are delectable masterpieces.
"Working with Dessein since 2013 we have discovered both the importance and value investing in good design can deliver to products and brands. In the past we sold our products to first time customers almost exclusively by sampling at events or at our factory outlet. Following the launch of the first packs designed by Dessein we saw a spike in sales for the range without sampling. Now, almost 5 years and a couple of awards later, we still have enquiries from people wishing to stock our products based purely on having seen the packaging.
A huge thanks to Dessein, for embracing the essence of our passion for 'La Dolce Vita' (The sweet life) and bringing it to life through great design," Andrea Romeo, Mondo Nougat.